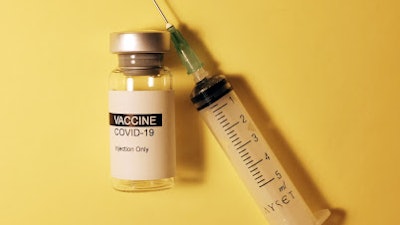 Former Washington State head coach Nick Rolovich is now preparing to sue his former employer after he was fired for violating governor Jay Inslee's COVID-19 vaccine mandate for all state employees.
Rolovich's lawyer released a statement Wednesday morning that criticized WSU athletic director Pat Chun's handling of the situation, calling the termination "unjust and unlawful."
"Since at least April, it became clear that Chun had already determined that Coach Rolovich would be fired," Rolovich's lawyer Brian Fahling wrote, according to The Athletic. "Chun's animus towards Coach Rolovich's sincerely held religious beliefs, and Chun's dishonesty at the expense of Coach Rolovich during the past year is damning and will be thoroughly detailed in litigation."
Fahling also said that Chun directed campus police to escort Rolovich to his car after he was terminated and didn't allow him into his office or a chance to address the team.
Rolovich had applied for a religious exemption to Washington's vaccine mandate, and he followed other protocols, such as wearing a mask at practices. The application was denied on Monday and Rolovich was fired.