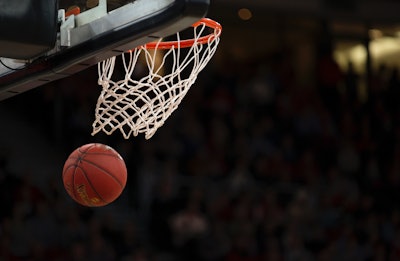 The legal team representing former University of Cincinnati men's basketball coach John Brannen withdrew its federal court case against the university for strategic reasons but will pursue a Court of Claims suit in pursuit of $5.25 million attorneys claim Brannen is owed for the term of his contract, as well as interest, costs and "such further relief as may be just and proper," the suit says.
Brannen's attorney, Tom Mars, told Sporting News there are two goals for his client in filing the suit. "One is to get the money they owe you, and two is to – I hate to say 'clearing your name', because I don't think there is such a thing as clearing your name – but proving to the satisfaction of any potential future employers that you actually didn't abuse your players and you actually didn't violate NCAA rules."
Through a spokesperson, Cincinnati athletic director John Cunningham declined Sporting News' request to discuss the suit.
Brannen coached the Bearcats for two seasons, winning a share of the American Athletic Conference regular-season title in 2019-20 and reaching the AAC tournament championship game in 2020-21. He compiled a record of 32-20. The first season was ended by the COVID-19 pandemic and the second was shortened to 23 games for the same reason.
On March 26, less than two weeks after losing to Houston in the AAC title game, and after six players decided to enter the NCAA transfer portal, UC announced it was commencing "a review of allegations related to its men's basketball program," according to Sporting News. In the release, Cunningham said, "The university has always put the welfare of its student-athletes first." Brannen was placed on leave on April 3. He was fired April 9.
Brannen's suit discusses at length the action of several players who entered the transfer portal following the 2021-22 season and claims "Cunningham seized on their dissatisfaction as an opportunity to replace Coach Brannen with his own choice and attempted to make that opportunity a cost-free one for UC by concocting pretextual grounds for the termination." The suit says the Bearcats still were returning the three student-athletes who had played the most minutes in 2020-21 and that guard David DeJulius, who played 19 games before opting out of the remainder of the season, "felt so strongly that Coach Brannen was being unfairly portrayed in the media that he asked for a meeting" with Cunningham.
Cause for Brannen's termination involved a practice drill deemed overly strenuous, as well as an incident in which Brannen payed $135 so one of his players could be treated by a mental health professional outside the UC sports medicine department during the pandemic. The suit said Brannen "never concealed what he had done" and did not believe he had violated an NCAA rule.
Mars told Sporting News that by invoking the NCAA allegation in the termination letter, UC breached its contract with Brannen. "There's one provision in the contract that says: If we fire you for NCAA violations, or violations of any university rules and policies, we have to give you a hearing, and before the hearing we have to interview any witness you ask us to interview, and we have to look at every document you want us to review before we make a decision." Such a hearing did not occur.
"They put themselves in checkmate, in my opinion, right there," Mars said.