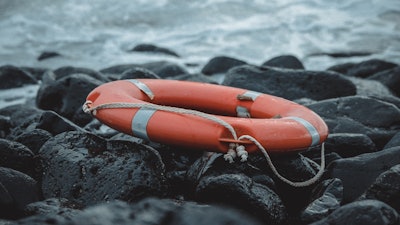 The results of an investigation by the Chicago Parks District has revealed widespread abuse and assault perpetrated by lifeguards at the Chicago pools.
According to WTTW, four lifeguards employed by the district were found to have abused, assaulted and harassed girls at Chicago's pools and beaches.
Three of the four lifeguards accused of wrongdoing resigned as a result of the investigation, and now Chicago Park District Interim Inspector General Alison Perona recommending that the fourth lifeguard be terminated in connection with the allegations.
A second report released Tuesday found that Chicago Park District's Board of Commissioners found that former superintendent Mike Kelly waiting six months after the first complaint of abuse to forward it to the district's oversight group — and that was only after the mayor's office sent him a complaint from a second girl alleging she was abused.
Kelly resigned Oct. 10 and was replaced on an interim basis by Rosa Escareño, who said she was "stunned and horrified" by the results of the investigation.
"We need to take this opportunity to tear everything apart and figure out how we rebuild it in a way that it does exactly what we intend to do," Escareno said. "How do we find clarity for the victims or anyone who wants to report any violation of this nature to the park district?"
Avis LaVelle, the president of the Chicago Park District Board of Commissioners, said she had apologized to the girls, but stopped short of resigning. LaVelle said that Kelly had told her he was handling the complaints properly.
"We were simply dysfunctional in our approach to this investigation," LaVelle said. "In hindsight, it would have been better for me to step outside of the usual [Office of Inspector General] reporting structure to share with the entire [Chicago Park District] Board earlier even though there was little substantiated evidence."
The probe into the matter is ongoing. As of now, four employees have been suspended, and another 14 have resigned or been terminated.