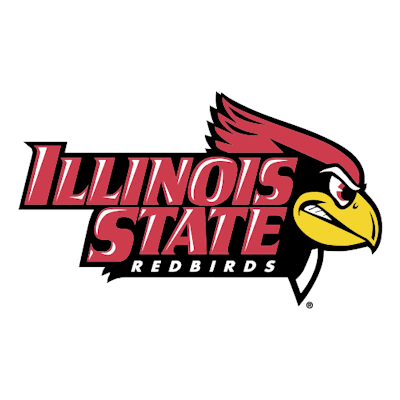 A former assistant football coach for Illinois State University is suing the school's head football coach and its former athletic director, claiming his First Amendment rights were violated after he replaced a Black Lives Matter poster from his office door with another poster.
As reported by the Chicago Tribune, Kurt Beathard, who served as ISU's offensive coordinator, filed the suit in U.S. District Court last week, alleges First Amendment retaliation and viewpoint discrimination. He was dismissed on Sept. 2, 2020, by head coach Brock Spack, and the decision to terminate was authorized by then-athletic director Larry Lyons.
Beathard alleges that the Black Lives Matter poster was placed on his office door while he was on leave during late spring and most of the summer of 2020 following the death of his wife from breast cancer. When he returned to a campus he says was filled with tension in the wake of the deaths of Breonna Taylor and George Floyd at the hands of police, he removed the Black Lives Matter poster placed there as an act of solidarity among coaches and replaced it with a poster he had written that read: "All Lives Matter to Our Lord and Savior Jesus Christ."
Related: Illinois State Assistant Left 'All Lives Matter' Sign
He took his poster down after less than two weeks and before he was fired, according to the suit. The lawsuit claims Spack and Lyons terminated Beathard because "he did not toe the party line regarding Black Lives Matter." Beathard claims he was told he was fired because Spack did not like the direction of the offense, despite its having achieved national ranking in 2014 and 2015, and again in 2018 and 2019.
The suit takes the position that  Beathard had the right to freely express his views as an employee of a public university.
On or around Aug. 27, 2020, Lyons led a Zoom meeting with student-athletes to encourage unity, the Tribune reported. Toward the end of the meeting, Lyons said "All Redbirds Lives Matter," according to the lawsuit. Redbirds is the nickname of the school.
Lyons' message was not received well by some of the athletes, which led to an apology by Lyons, the suit said. He retired from ISU roughly a month later in October 2020.
A campuswide boycott ensued and a list of demands was created by ISU students. One of the demands was for the department of athletics to publicly support the Black Lives Matter movement.
The athletics department responded by creating an "Action Plan for Social Change," which pushed for training about diversity and inclusion.
Related: 'All Redbirds Lives Matter' Comment Sparks Action at ISU
About two days after the Lyons' meeting, Spack approached Beathard and asked him to remove the sign he created from his door, according to the lawsuit. Beathard took the poster down that day.
But a colleague of Beathard's shared a picture of the poster he recently took down. In response, some football players boycotted practice, according to the lawsuit. A few days later, Beathard was fired.
The lawsuit claims Beathard suffered from mental and emotional distress, as well as economic damages due to the loss of income.
"It's come to this," said Doug Churdar, Beathard's attorney, as reported by the Tribune. "If you put the government's message on your door, you keep your job," Churdar wrote in a news release. "If you replace it with your own message, you're fired. That's exactly what happened."