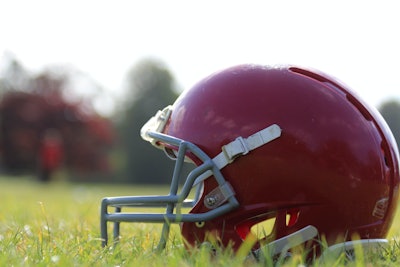 An Indianapolis man has been charged with shooting his son's football coach after the two men had an argument stemming from a youth football game.
A Marion County judge has ordered Cameron Parks to home detention and GPS monitoring three days after his arrest for the alleged shooting. Officers responding to the scene found the victim with an apparent gunshot wound to the leg.
According to the local Fox affiliate, police would later learn that Parks' son is on the victim's traveling football team and injured his leg during the game. While at the hospital, a witness told police Parks told the coach and his girlfriend that "they would have to move or would live in fear."
Another witness told police that a man forced another man at gunpoint to knock on the victim's door. When the victim opened the door, the man warned him the victim that the unidentified man had a gun. The victim tried to the close the door but the man with the gun, described as a 5'10" black male wearing a gray hooded sweatshirt, kicked the door open and then shot through it.
The court document also details cell phone records of threatening messages from Parks to the victim.
Parks, who is out on bail, is facing charges of aggravated battery, kidnapping, unlawful possession of a firearm, battery by means of a deadly weapon, intimidation and pointing a firearm.