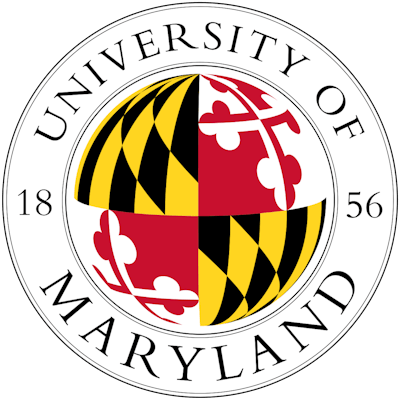 Fallout from the DJ Durkin era of University of Maryland football continues with news that two former Terrapins will each receive $200,000 after settling a lawsuit that accused the university of subjecting football players to an abusive environment.
As reported by The Diamondback, E.J. Donahue and Gus Little filed a lawsuit in August 2019 against the university, head coach Durkin and other officials following the death of Jordan McNair from heatstroke in 2018.
The other officials named in the lawsuit include Rick Court, the former strength and conditioning coach under Durkin, and Wes Robinson, the former head football athletic trainer. The university fired Durkin, Court and Robinson in the months following McNair's death and settled with the McNair family for $3.5 million earlier this year.
The university and other defendants denied any wrongdoing in the latest settlements, according to documents provided to The Diamondback by Malcolm Ruff, a Baltimore-based lawyer representing the former players. Ruff said the lawsuit "was a major milestone for student athletes and their ability to stand up for themselves."
An independent investigation launched by the university after McNair's death produced a 192-page report based on interviews with 165 individuals. It concluded the football program was abusive and evaded accountability, but stopped short of referring to the culture as "toxic."
Donahue, a former offensive lineman, said he experienced anxiety and depression due to bullying from the football staff, and that he sought counseling as a result. Donahue told investigators that Court humiliated players about their weight and described his time playing under Durkin as "the worst year of [his] life," according to the report. Donahue later transferred from Maryland.
Little, a former inside linebacker, told investigators that football trainers became angry at him for seeking medical treatment outside of the program for an injury that took place off-campus. He also recalled a time when Court called him a "p*ssy b*tch" while he was undergoing IV treatment after he sustained full-body cramping, a claim Court denied.
Donahue and Little both alleged that Court had shoved a player against a refrigerator and forced him to clean up his vomit from a trash can.
Durkin is now the co-defensive coordinator at the University of Mississippi. In June, Court was hired as an athletic strength and conditioning coordinator at a high school in Michigan, according to The Diamondback.
Ruff said the lawsuit was an "empowering experience" for Donahue and Little. "To see the change from being completely powerless … to being able to stand up to the university," Ruff said. "I think it's justice for them, it's a victory for student athletes."