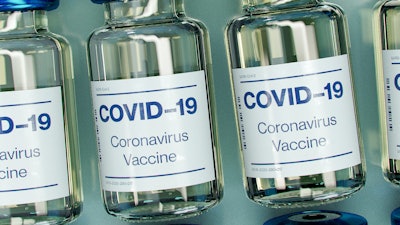 A group of parents in Illinois have filed a lawsuit in an effort to prevent school districts and state powers from mandating vaccinations for high school students.
In their initial filing, the parents challenged Illinois governor J.B. Pritzkers ability to use emergency powers to cancel student sports and mandate the wearing of masks. They have now amended their initial filing to also stop the governor from mandating that students get their COVID-19 vaccinations, which the parents say violates students' rights.
"When it becomes politically expedient for him to do so in the future, and because it is important, politically, that he appears to be in control of the spread of a virus that it is impossible to control the spread of, Governor Pritzker, acting through … the Illinois Department of Public Health, will impose a COVID-19 vaccine mandate on high school students and athletes in the near future even though there is no legitimate medical or public health reason for him to do so, and doing so will not have a rational basis in mitigating against the COVID-19 pandemic," the plaintiffs wrote in their updated complaint.
According to Illinois Policy, the parents argues that requiring vaccination would amount to an "arbitrary" response to the pandemic, driven by politics, that would violate high school students' rights to equal protection.
The lawsuit was initially filed back in December 2020 after Pritzkers banned most fall and winter high school sports. The parents said that the decision to cancel sports caused mental health issues for their children, including anger and depression.
The governor and Illinois Attorney General Kwame Raoul have made multiple attempts to dismiss the lawsuit. If successful, the suit would block the enforcement of vaccination and masking requirements for all Illinois students while prohibiting further high school sports cancelations.