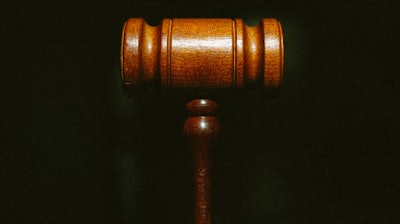 A former high school coach in Kansas has pleaded guilty to one count of producing child pornography in a case in which he admitted to posing as a girl to request inappropriate images of teenage boys, the Topeka Capital-Journal reported.
Jeffrey D. Pierce, 41, entered his guilty plea in U.S. District Court in Topeka to one of 12 counts of creating child pornography Friday in exchange for the remaining 11 counts to be dismissed. Pierce was formerly a teacher and coach at Seaman High School in Topeka.
Pierce taught freshman social studies and was an assistant basketball coach at Seaman. He was fired after he was arrested in September 2020.
According to reports, federal court records say Pierce admitted that he pretended to be a teenage girl online and asked nine boys over social media to send him sexually explicit photos and videos of themselves.
One of those was a 15-year-old student of Pierce's, according to an agreement through which he pleaded guilty.
The agreement said Pierce admitted having communicated with his nine victims, who were ages 14 through 16, between October 2018 and September 2020 using social media platforms that included Instagram, Snapchat and Kik.
Pierce threatened one of the victims who had stopped sending him explicit photos, telling the boy that his prior photos would "get out" if he didn't resume sending, according to the agreement. It said that Pierce, while still posing as a teenaged girl, asked another victim to meet with "her" friend "Jeff" to engage in sex acts, though the agreement didn't say whether that took place.
A former assistant boys high school basketball coach in Topeka has admitted to posing as a teenage girl on social media to get explicit photos from other teens: https://t.co/Krn9teetci

— KCTV5 News (@KCTV5) January 22, 2022
Pierce agreed to conditions punishable by penalties that include a maximum of 15 to 30 years in prison and a $250,000 fine, according to the agreement.The sentencing judge could additionally impose an assessment to Pierce of up to $50,000, the agreement said. Prosecutors agreed to allow for him to receive a reduced sentence in exchange for his acceptance of responsibility.
Pierce is scheduled to be sentenced April 27.