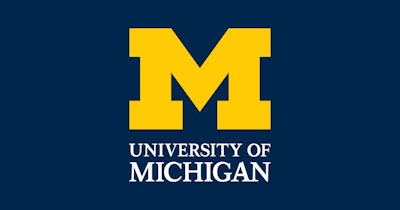 The University of Michigan has hired a third-party law firm to investigate its own hockey program over allegations of attempting to hide COVID-19 infections before last year's NCAA tournament.
MLive/The Ann Arbor News obtained an Oct. 28, 2021 letter from Bruce Berman, general counsel of the Washington-D.C.-based WilmerHale law firm, informing an individual who filed a formal complaint with the University of Michigan's Equity, Civil Rights and Title IX Office that his firm is performing the university's investigation into the matter.
The accusations outlined in the letter go beyond the hiding of COVID-19 test results. The individual alleges a toxic environment, including the following allegations:
Head coach Mel Pearson "instructing students to lie on their COVID-19 tracing forms."
Pearson and Director of Hockey Operations Rick Bancroft discriminating against female staffers and "creating a toxic work environment for female support staff."
Pearson retaliating against a student athlete for "raising concerns" about the hockey team's culture.
Bancroft knowing about sexual misconduct committed by the late athletic doctor Robert Anderson.
"WilmerHale is investigating these allegations under the Sexual and Gender-Based Misconduct process (at UM), as set forth in the Employee Procedures," Berman wrote to the individual.
COVID-19 cases forced the Michigan men's hockey team to withdraw before last March's opening tournament game in Fargo, North Dakota. At the time, Pearson said he was "devastated for his players" and commented that he didn't completely understand the decision but that he had to "respect it."
Michigan is using a third-party law firm because allegations were made that Bancroft new about Anderson's abuse.
"Regardless of how that review or investigation takes place, it is UM policy to neither confirm nor deny the existence of an investigation into any form of misconduct," said UM spokesman Rick Fitzgerald when reached for comment.