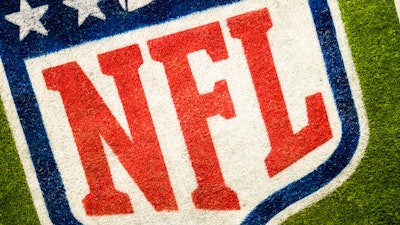 Recently fired Miami Dolphins coach Brian Flores has sued the NFL and three of its teams, alleging that the league is racist in its hiring practices.
Flores is seeking unspecified damages from the league, the Dolphins, the Denver Broncos, the New York Giants, as well as unspecified individuals.
Flores was fired last month by Miami after a 9-8 season, and an overall 24-25 record.
"God has gifted me with a special talent to coach the game of football, but the need for change is bigger than my personal goals," Flores said in a release that was reported by SI.com. "In making the decision to file the class action complaint today, I understand that I may be risking coaching the game that I love and that has done so much for my family and me. My sincere hope is that by standing up against systemic racism in the NFL, others will join me to ensure that positive change is made for generations to come."
A key part of Flores' case is reportedly centered around a text he received from Patriots head coach Bill Belicheck. Flores was rumored to have been a finalist for the job opening with the New York Giants, but that team ultimately decided to hire Bills offensive coordinator Brian Daboll, who like Flores is a former assistant of Belichick.
In the lawsuit, Flores says Belichick accidentally let him know via text that the Giants had already chosen Daboll, three days before Flores was set to interview. Flores' suit refers to the interview as a "sham."
Flores also alleges that Dolphins owner Stephen Ross offered him a $100,000 bonus for each loss during the 2019 season, in which Ross wanted to shore up the league's worst record and the No. 1 pick in the 2020 draft.
Flores says he did not comply with the request.
Ross also allegedly invited Flores to his yacht and asked him to recruit a prominent quarterback who was already under contract with another team. Flores said he left the boat before the quarterback arrived.