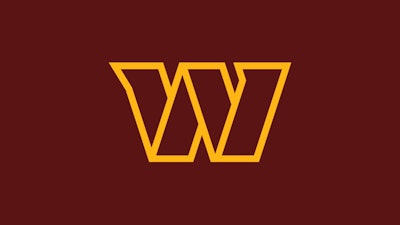 Former employees of the NFL's Washington Commanders, as well as members of congress are now pressuring the NFL and commissioner Roger Goodell to release the league's report on the team's history of sexual harassment and toxic workplace culture.
During a hearing before the House Committee on Oversight and Reform, a former Commanders employee came forward alleging that she was sexually harassed by team owner Dan Snyder.
After allegations of the team's poor treatment of female employees surfaced in 2020, Snyder commissioned an investigation into the team's workplace environment, which was later taken over by the NFL.
The results of attorney Beth Wilkinson's firm led the league to fine Washington $10 million, and Snyder temporarily stepped back from the team duties. However, the NFL buried the report and never released any of its findings.
"When the investigation of the air pressure of Tom Brady's football concludes with a 200-plus-page report, but the investigation into two decades of sexual harassment concludes with nothing, it shows the NFL's complete lack of respect towards women, their employees and for the culture of our country," said Emily Applegate, who worked in the team's marketing department and said she was sexually harassed daily by her direct superior, according to the Associated Press.
The Commanders dropped their previous team name, "Redskins", back in 2020. Since then, they were referred to as The Washington Football team until just this week launching their new moniker.
"Just yesterday, Mr. Snyder tried to rebrand his team as the Commanders. With due respect, it's going to take more than a name change to fix that broken culture," said Rep. Carolyn Maloney, D-N.Y., the committee chairwoman.
During testimony this week, Tiffany Johnston, a former cheerleader and marketing manager for the team, told the committee on Thursday that Snyder placed his hand on her thigh without her consent at team dinner and later pushed her toward his limousine with his hand on her lower back.
"He left his hand on the middle of my thigh until I physically removed it," Johnston said.
Johnston later said Snyder only removed his hand from her back and stopped pushing her toward his limo was because his attorney intervened, advising it was a bad idea. "I learned that I should remove myself from Dan's grip while his attorney was distracting him."
In statement, league spokesman Brian McCarthy said: "The NFL is reviewing and will consider Ms. Johnston's allegations as we would any other new allegations regarding workplace misconduct at the Washington Commanders. We will determine any further action as appropriate."
Goodell has cited former employees' privacy as his reason for not releasing the report.