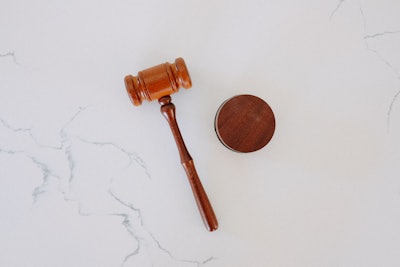 A Kansas community college is the target of a lawsuit that alleges the school sought to reduce the number of Black student-athletes in its programs.
The lawsuit, which was filed by three former women's basketball coaches, alleges that Highland Community College in northeast Kansas launched a campaign to discourage Black athletes from attending the school, intimidated Black student-athletes and instructed its coaching staff to refrain from recruiting Black athletes.
"The HCC administration acted in a concerted fashion to discriminate against Black student-athletes, and when challenged by coaches trying to do the right thing, reacted by smearing the reputations of those coaches, depriving them both of due process and future work possibilities," William Odle, the lawyer representing the three plaintiff coaches, told KCUR.
HCC, as well as president Deborah Fox, athletic director Bryan Dorrel, and a member of the school's board of trustees, Russell Karn, are named in the lawsuit, which was filed by former women's head basketball coach B.J. Smith, former assistant coach Bradford Zinn, and former assistant coach Jered Ross.
"The Board selected both Fox and Dorrel despite their glaring lack of qualification for their positions because they enthusiastically agreed to execute the racially discriminatory policies alleged here by aggressively retaliating against coaches, including Plaintiffs, who resisted the administration," the lawsuit alleges.
HCC has denied all of the allegations.
In a phone interview with KCUR, Smith, who is white, said that the situation at HCC would be unthinkable to most people, saying it's "one of those things that a lot of people will initially go, 'Well, that can't be true in today's world, that can't happen.'"
Smith alleges he was told by athletic director Bryan Dorrel that he needed to recruit more players that "the culture of our community could relate to."
"And I actually said, 'I don't think I understand what you mean,'" Smith said. "And he very aggressively said, 'You know exactly what I mean.'"
HCC has about 3,200 students. Fewer than 6 percent of those students are Black, according to the lawsuit. However, until recently, half or more of the student-athletes at HCC were Black, most of them recruited from out of state.
Fox was hired as president in March of 2019 after her predecessor of 38 years retired. The lawsuit alleges that she circumvented the search committee to hire Dorrel, her friend, as athletic director.
An anonymous editorial in The Kansas City Star published February 8 called for Fox to be fired for allegedly telling a former assistant football coach in October that Hitler was "a great leader."
The editorial was accompanied by an audio clip of a person alleged to be Fox, saying, "You know leadership. There's certain people that emerge as leaders, good or bad. Even though we don't like it, Hitler was a great leader. He, somehow, even for evil, moved and were able to do these things. It's terrifying. But that's what can happen when leadership isn't acknowledged and goes untapped or undirected."
Fox told KCUR that she has since apologized to the students, faculty and staff for her poor choice of words.
"In trying to describe negative leadership in a lengthy conversation lasting over an hour, I used a horrible description," she said. "We were discussing our responsibility as educators to students in developing leaders in a positive way and steer clear of reinforcing negative leadership. I regret that it has affected the college, its students, and staff. I am deeply sorry to the college and its community."
In a separate email to KCUR, HCC denied the allegations in the lawsuit.
"Plaintiff Smith, (Zinn) and Ross's lawsuit in federal court paves the way for Highland Community College to explain the circumstances surrounding the departure of Smith, (Zinn) and Ross; to explain the diversity of the student body, the student athletes, and the coaching staff; and it will give Highland the opportunity to demonstrate how proud the College is of the student athletes that have chosen Highland Community College," Fox said.
This is the second time HCC has been accused of pressuring its coaches to recruit more white athletes.
In March of 2020, the ACLU of Kansas filed a similar lawsuit on behalf of four Black students alleging the school instituted a plan in late 2019 to reduce the number of Black athletes at the school. The school agreed to settle that lawsuit of court, agreeing to pay each of the four plaintiffs $15,000, while pledging to provide anti-discrimination and Fourth Amendment training to staff and administrators.