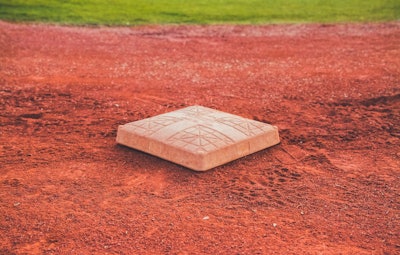 A youth baseball umpire was arrested on suspicion of being in possession of drugs while working around children at a youth baseball tournament.
Police responded to a call of suspicious activity from the umpire while he was in his car outside a youth baseball tournament in Katy, Texas.
After arriving at the scene, authorities discovered 2.7 grams of crystal meth in 35-year-old Brent Thrasher's vehicle.
Deputies arrested Thrasher and have since charged him with possession of a controlled substance.
Thrasher's bond was set at $2,500 and he has since posted bail and was released from Harris County Jail.