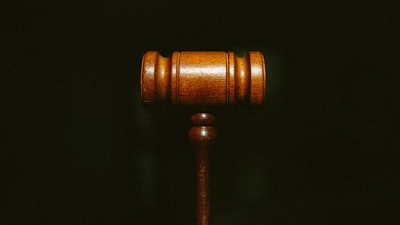 A former athletic director in New Hampshire who is facing sexual misconduct charges is now accused of sexually abusing another child, authorities said.
The Lowell Sun reported that 24-year-old James Parker, of Methuen, turned himself into detectives on Friday in connection with an arrest warrant, the Pelham Police Department news release. Parker is charged with two counts of felonious sexual contact with a child over the age of 13 and interference with custody.
Former Athletic Director At Lowell's St. Michael School Charged With Sexual Contact With A Child https://t.co/pxXx1znDpO

— Robert David Jaekley (@RJaekley) March 12, 2022
Police said the charges stemmed from an incident that took place Nov. 14. Parker was an employee at the same school as the involved child at the time of the alleged crime, according to the police department.
Parker was previously arraigned in Lowell District Court on Nov. 24 on a charge of aggravated indecent assault and battery on a child under the age of 14.
Parker served as the athletic director at St. Michael School for less than three months in 2021. He started the position on Sept. 1. On Nov. 19, the school announced to parents and staff that Parker had been terminated. He was fired less than a week before his arraignment in Lowell District Court. Parker was being dismissed for "violating school policy regarding communications with a student."
Pelham police said in the release that detectives with the Lowell Police Department contacted them at the end of November about Parker. According to Pelham police, detectives told them they were investigating a crime in Lowell that may have also occurred in Pelham.
Pelham detectives conducted their own investigation before issuing an arrest warrant for Parker.
No further information about the case has been released by either police agency and Lowell District Court documents about the case have been impounded, the Sun reported.
For the new charges in Pelham, Parker was released on personal recognizance, according to a report from the Sun. He is scheduled to appear in Hillsboro South Superior Court in Nashua, N.H., at a later date.
The status of Parker's charge in Lowell District Court was not immediately available.