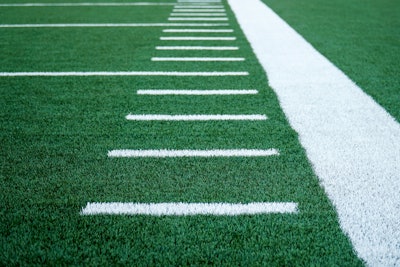 Photo courtesy of Thomas Park
An Oklahoma high school football team is the focus of a federal lawsuit after allegations of widespread abuse, hazing and bullying were uncovered in a recent investigation.
The lawsuit against the Kingfisher High School football program, which is now pending in an Oklahoma City federal court, alleges a range of abusive situations that took place with the coach's knowledge.
Among many other allegations, the lawsuit documents players being whipped with knotted towels until they bled, while another player was tased at least four times and shot with a paintball gun at close range in the locker room.
According to Oklahoma News 4, players and coaches watched and laughed during the incidents and didn't intervene in the attacks, even as the victim left with welts and bruises. The lawsuit also documents sent to some of the victims, encouraging them to commit suicide.
The lawsuit also alleges instances of sexual abuse, as well as locker room fights that were encouraged by the coaches.
The team is also accused of running dangerous drills, such as "King of the Ring." In one instance, the drill led to one player having to be helped off the field by another player after being subjected to the violent drill.
"It was alleged that he was down on the ground and repeatedly," said Kingfisher Police Chief David Catron in August of 2020. "Players were called in to make contact with him while he was still in a down position."
The following statement was issued by a lawyer for one of the coaches named in this lawsuit:
"In response to your inquiry about the John Doe federal lawsuit, my client Micah Nall, denies any wrongdoing, looks forward to defending himself against the allegations and I would refer you to review his detailed answer filed in the federal case where the substantive claims and assertions against him are denied and his defenses have been asserted."