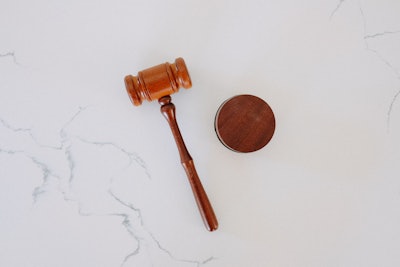 A high school athletic director who was facing possible suspension for grabbing a student after locating guns on campus has been cleared of any wrongdoing.
Tri-Cities High School athletic director Kenneth Miller appeared on video confronting a student who was believed to have brought a gun to school. The student became belligerent and aggressive and slapped Miller's phone from his hands.
Miller said he grabbed the girl out of fear for his own safety.
Shortly after the incident, a loaded gun was found in the girl's backpack, and Miller was able to locate a second gun on campus that day.
The school district sought to discipline Miller, and an internal investigation found that Miller's conduct was unprofessional, in violation of both the Fulton County Board of Education Policy and Georgia Professional Standard Commission's Code of Ethics for Georgia Educators.
Miller's attorney, however, said that the results of the investigation found the "presented no violations of law and should be dismissed immediately and expunged."
"This is the strongest evidence yet that Coach Miller did nothing wrong, and the Fulton County Schools proposed suspension is completely unwarranted," wrote attorney Allen Lightcap in a statement released Friday, according to the Atlanta Fox affiliate.
The district has now pivoted from seeking dismissal and is now seeking a 20-day suspension.
Miller says that all teachers should have the right to defend themselves, and he has received broad support from the community.
"I go to school each day just to build the relationship and cultivate it with the kids. It means a lot to help cultivate a safe learning environment," Miller said.