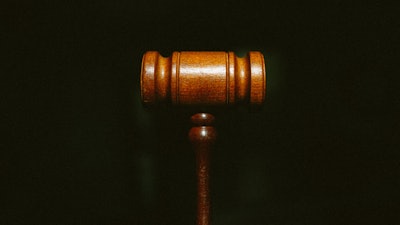 A former gymnastics coach in Washington, Mo., was convicted this week of multiple counts of child molestation.
A jury found 45-year-old David Schneider guilty of five counts of child molestation after he inappropriately touched at least five young girls.
Schneider had been a volunteer gymnastics coach at Kids in Motion when he assaulted the girls, The Missourian reported.
The victims, who were gymnasts at Kids in Motion, and their families were emotional in court as the clerk read the verdicts around 7:30 p.m. By that point, the jury had spent more than five and a half hours deliberating. The jury did not to convict him on one charge of statutory sodomy.
Schneider showed little reaction to the verdicts; he was handcuffed and escorted out of the courtroom.
Three of the victims testified during the trial that Schneider, who had no children enrolled at Kids in Motion and had little experience in gymnastics before he became a coach, had, on multiple occasions, touched the children inappropriately over or under their clothing while he was helping them perform an exercise called the oversplits, according to The Missourian.
A fourth victim testified that he attempted to touch her inappropriately and that he put his hand inside her shorts. The fifth victim did not testify. The incidents took place around 2012 to 2013 and the victims were between the ages of 8 and 13.
The jury also heard from a Washington Police Department detective who investigated the case, a former gymnastics coach who coached alongside Schneider and the owner of Kids in Motion, which has since shuttered. The prosecution also showed videos of interviews conducted by the Children's Advocacy Center of East Central Missouri with the girls immediately after the accusations arose and video of an interview Schneider did with police where he admits his hand went into girls' shorts multiple times, but claimed it was unintentional.
The parents did reach out to Piper Hoemann, the owner of the gym, and told her of their concerns. The parents testified in court that Hoemann encouraged them to not go to the police. The investigation into Schneider only began after one of the victims disclosed the incidents to her school guidance counselor.
Schneider is scheduled to be sentenced May 20. He is facing life in prison with the possibility of parole, The Missourian reported.