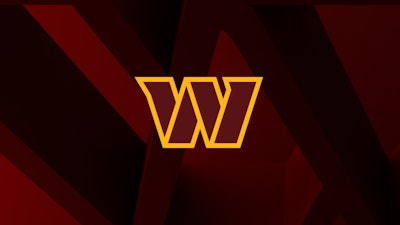 The U.S. House Oversight Committee sent a letter to the Federal Trade Commission on Tuesday, stating that it believes the NFL's Washington Commanders may have engaged in unlawful financial conduct for more than a decade.
According to the Associated Press, the committee believes that the Commanders withheld ticket revenue from visiting teams and refundable deposits from fans.
Emails and documents examined by the committee show that at one point in 2016, the team retained up to $5 million from 2,000 season-ticket holders while also concealing sharable revenue from the league.
A former employee testified before Congress, saying the team had to separate financial books, including one with underreported ticket revenue that went to the NFL, and another with the full and complete picture.
The NFL shared ticket revenue among all 32 NFL teams, with 40 percent of it deposited in a visiting team's fund.
A team spokeswoman for the Commanders said the team "categorically denies any suggestion of financial impropriety of any kind at any time."
"We adhere to strict internal processes that are consistent with industry and accounting standards, are audited annually by a globally respected independent auditing firm, and are also subject to regular audits by the NFL. We continue to cooperate fully with the Committee's work."
The committee is now sharing the documents with the FTC, which has the authority to investigate the matter.
"We request that you take any other action you deem necessary to ensure that all funds are returned to their rightful owners and that those responsible are held accountable for their conduct," said the letter signed by committee chairwoman Carolyn B. Maloney and economic and consumer policy subcommittee chairman Raja Krishnamoorthi.
The investigation into the team's finances stemmed from an original investigation into claims of a toxic workplace and pervasive sexual harassment.
Lawyers Lisa Banks and Debra Katz, who represents more than 40 former former employees, called the evidence provided to the FTC "damning."
"It's clear that the team's misconduct goes well beyond the sexual harassment and abuse of employees already documented and has also impacted the bottom line of the NFL, other NFL owners, and the team's fans," they said in a statement. "We are proud of our many clients who have come forward at great personal risk to reveal the truth and bring us closer to total transparency about the full extent of the dysfunction at the Washington Commanders."