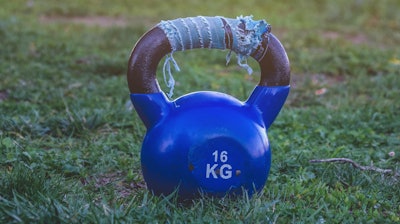 Harlem residents were outraged after the local parks department threw out workout equipment owned by a beloved local who trains people in Marcys Garvey Park.
Last week Harlem parks enforcement officers and workers removed the belongings of Jamel Ali, including two punching bags. The workers also called NYPD officer for backup.
"I'm not going nowhere. As you can see, I'm still here," Ali said. "I'm here before the park workers and I'm here after they leave. At the end of the day, this is something that I love to do."
Ali has used the park for years to train children and adults, according to Spectrum News.
The city claims Ali's equipment and tent were an eyesore and gave him several days to clean up. The department said it was willing to work with Ali within the parameters of park rules.
Ali says he will continue to use the workout area to train people, and some community members are now working to help him replace his equipment and find him a place to store it.
In an interview with NY1, Connie Lee, the former president of the Marcus Garvey Park Alliance, said the city should to upgrade the park with more and better equipment.
"We need a much bigger investment than money from community residents. We need the city to make a major investment," Lee said.