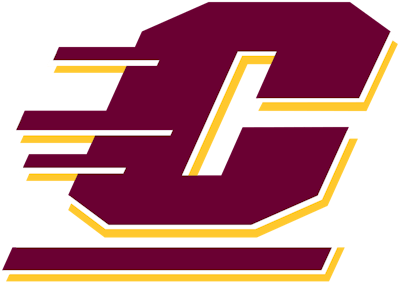 Central Michigan University is under investigation by the U.S. Department of Education Office for Civil Rights due to claims of discrimination based on race when the school eliminated its men's track and field program in May 2020.
As reported by MISportsNow.com, CMU confirmed Tuesday that the school had received a letter from the office that it was investigating these allegations that were made by a private citizen.
In May 2020, CMU announced that as part of its planning budget amid the coronavirus pandemic, it was eliminating its men's indoor and outdoor track and field program, effective immediately. The decision directly impacted 36 student-athletes and called for the elimination of two full-time assistant coaching positions.
In August 2021, CMU announced it was starting a men's golf program beginning in the 2022-23 season. With the addition of men's golf, CMU will now offer 17 sports program (11 women, six men) and meets the NCAA Division I FBS sport sponsorship requirements after CMU was granted a waiver by the NCAA to drop below the minimum number of men's sports the past two years.
According to The Chronicle of Higher Education, the Department of Education opened its civil-rights investigation to determine whether Central Michigan discriminated against Black students by cutting the men's track and field team and having plans to replace it with a golf team.
CMU released the following statement Tuesday on the investigation:
"Central Michigan University is in receipt of a letter, dated April 25, from the US Dept. of Education Office for Civil Rights, which includes notification of an allegation, made by a private citizen, of discrimination based on race related to the elimination of men's track. The letter further states that "opening an allegation for investigation does not mean that OCR has made a decision about the complaint. During the investigation, OCR is neutral; OCR will collect and analyze the evidence it needs in order to make a decision about the complaint." CMU will fully comply with OCR's investigation and we are willing to openly share data related to the decision-making process. In all we do at Central Michigan University, we are committed to the success of our students, to supporting diversity, equity and inclusion on our campus, and to being a welcoming and supportive community for every individual. This commitment is evident in our mission statement, core values and strategic planning — it is at the heart of every decision we make. We have invested heavily in making Central Michigan University accessible, affordable and supportive for all students, especially for our students of color. The elimination men's track and field did not and will not derail our ongoing work to make CMU more diverse, equitable and inclusive."