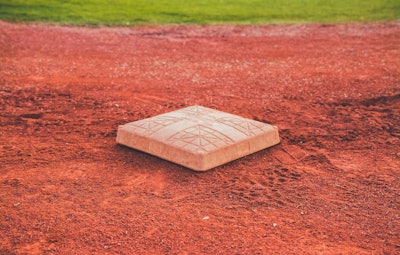 A Massachusetts school district is investigating reports of racist, anti-Semitic and homophobic slurs made during a high school baseball game on Thursday.
The taunts were made during a game between Franklin High School and Sharon High School and were reportedly made by spectators watching the game near the left-field fence. The comments were directed at the outfielders from Sharon.
"We denounce such behavior and are outraged," Franklin principal Joshua Hanna wrote in a letter addressed to the school community, according to the Milford Daily News. "Our hearts go out to the Sharon community. There is no place for such behavior in our schools and at school events. This behavior is highly inconsistent with our core values and the inclusive culture we are committed to creating at Franklin High School."
The Franklin Police Department is now assisting in an investigation into the incident.
"It was brought to our attention by the Franklin School Department that fans at a Franklin High School baseball game yesterday allegedly made anti-Semitic, racist, and homophobic epithets towards players of the Sharon baseball team," the department wrote on Facebook. "The matter is currently being investigated by the Franklin School Department. The FPD will assist the School Department if needed, but there is no current criminal investigation into the matter. If information arises that warrants a criminal investigation one will be opened."
Hannah has promised that any students found to be responsible will be disciplined according to school policies.
Sharon players reported the insults to their head coach following the game, according to Sharon principal Joe Scozzaro.
"Our baseball players reported to their coach after the game that Franklin High spectators were out at the left field fence heckling our outfielders during the game using anti-Semitic, racist and homophobic epithets, including various vulgarities," Scozzaro wrote.