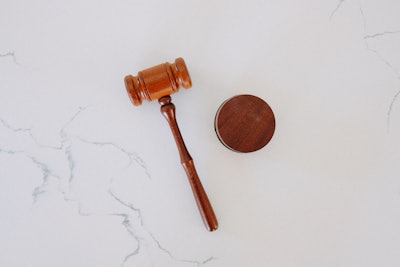 A former football and cheer treasurer in Walkill, N.J., who was accused of stealing almost $30,000 from the programs will avoid prison, provided that she pay back a quarter of the amount to the organization.
Justine Lynn faced a maximum five-year prison sentence for a third-degree charge of theft, according to the New Jersey Herald.
She will instead serve a one-year term of probation, with conditions she refund $7,500 to the Wallkill Valley Youth Football and Cheer program within 45 days. She will also have to serve 100 hours of community service.
Lynn, 44, was arrested in January of 2019 after being the president and vice president of the organization reported unauthorized transactions from two accounts.
Lynn pleaded guilty in February to a third-degree crime of theft, admitting between Jan. 30, 2018 and Jan. 30, 2019 she took between $500 and $75,000 from the organization.
The club had reported a loss of $30,000 but during plea negotiations, agreed to Lynn paying back $7,500 after they were able to recover some of the funds by their insurance carrier.
Lynn allegedly used the organization's money to help fund vacations to New York State and Maryland, as well as to pay for utility and cellphone bills.
Organizers became suspicious when Lynn was unable to write a check for $40 to refund a parent. When the league wanted to hold a raffle, Lynn allegedly delayed the event several times because there was no money to pay a municipal fee for such an event.
Lynn expressed remorse in court last Friday.
"This has ruined my entire life," she told the judge. "I just want to get my life back, my three kids are everything to me, that is why I got involved to begin with in this all."