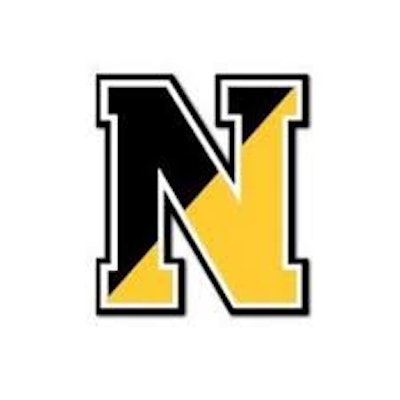 Keith Kenyon, principal of Nauset Regional Middle School in Orleans, Mass., is denying allegations in a lawsuit that he was negligent in his oversight of a coach accused of inappropriate conduct during their tenure at a Rhode Island high school.
Kenyon is one of several defendants named in the civil suit filed April 19 in Bristol County Superior Court.
As reported by The Cape Cod Chronicle, the plaintiffs, identified as "John Doe 42 and Parent Doe 42," allege in the suit that the North Kingstown School Committee and certain school employees, including Kenyon, were negligent in their supervision of Aaron Thomas, a former teacher and coach who the suit claims ran a "fat testing" program for students. Through that program, Thomas had inappropriate contact with students, the suit alleges.
The suit also alleges that Kenyon, who served as the director of athletics and student activities at North Kingstown High School from 1985 to 2009, was allowed to help promote the program through his for-profit side business, Athletic IQ.
"Defendants further allowed coaches to exercise power over students without reasonable or appropriate supervision, and in an environment where unprofessional conduct and violations of boundaries as to officials' personal interests versus professional obligations were openly permitted, routine and ignored, and indeed encouraged," the suit reads.
"In the end, I believe I will be vindicated," Kenyon said in a statement to The Chronicle. "In no way did I facilitate Mr. Thomas's actions, and the allegations in the complaint regarding the relationship between Athletic IQ and North Kingstown High School are inaccurate."
Kenyon resigned from North Kingstown in 2009 over questions about inappropriate spending, and was hired as athletic director and football coach at Nauset Regional High School in 2010. He was later named interim principal at the middle school, and was named to the post permanently in November.
In applying for the athletic director job, Kenyon said Nauset administrators were made fully aware of the reasons behind his resignation, as well as an audit that was conducted looking into the spending.
Thomas was hired as a history teacher in North Kingstown "at or around 1989," the suit reads. By 1993, he was working as a video technology and editing teacher and basketball coach in the district.
The suit claims that Thomas used his position as a coach to "recruit children, from both within and without the school" to take part in the testing. He resigned before being fired in February of last year.
Related: Ex-Athlete Sues HS Administrators Over 'Naked Fat Tests'
According to the suit, the fat testing program involved "having children strip naked, inappropriate touching of naked children and having them assume various poses in the nude at his direction." Kenyon allegedly promoted the program, at one point naming Thomas "testing station operator," according to the suit.
The suit says John Doe 42 took part in the fat testing "on or about November of 2015" while a student at the high school. Thomas allegedly had the student stand naked in front of him, and Thomas "placed his hands within inches of the boy's genitals," according to the suit.
From that experience, John Doe 42 "sustained emotional distress and mental suffering, requiring mental health counseling," the suit alleges.
"His embarrassment and shame about the foregoing was such that he could not disclose these events to his father for years," the suit reads.
According to the suit, Thomas conducted the testing with students alone in private areas, including in a "private communication office" outfitted with cameras authorized by the school district. Thomas would ask students if they were "shy or not shy," and those who were "not shy" were invited to "expose themselves," the suit alleges.
Kenyon said he had no knowledge about Thomas' alleged behavior, according to The Chronicle. Had he known, he said, he would have acted to stop it and "recommended the termination of [Thomas'] employment."
"While I am very sorry about, and horrified by, what the plaintiffs experienced when they were high school athletes, I was not aware of, and had never heard a single whisper about, Aaron Thomas conducting 'fat tests' on students in any inappropriate way," Kenyon said. "And to date, no one has offered any facts to the contrary."
The program, which the suit repeatedly refers to as a "sham," was promoted to students as something that was "important to their athletic development," a claim the plaintiffs dispute. But Kenyon said the fat testing had nothing to do with Athletic IQ, which he said measured speed, agility and other performance metrics to help students "predict future athletic ability."
"These data points were measured with electronic equipment that required no physical contact, and the AIQ testing had no relationship to the so-called 'fat tests' that Mr. Thomas performed," he said, as reported by The Chronicle.
Around 2005, Athletic IQ held "voluntary, free evaluations" for students of schools including North Kingstown High School. The evaluations, which he helped coordinate, were conducted in testing stations in the high school gymnasium and were overseen by a number of coaches.
These evaluations were conducted voluntarily for years in open settings, Kenyon said. But apart from overseeing testing stations on two occasions in the fall of 2005, he said Thomas had no association with Athletic IQ.
According to the suit, the North Kingstown district over time created a culture where complaints about educator misconduct were not properly considered.
"[North Kingstown School District] either ignored or silenced those raising questions, or dealt with concerns 'informally,' in manners that effectively covered for the misbehavior, thereby effectively licensing it," the suit claims.
The defendants did not take any action regarding Thomas' alleged behavior until his firing in February 2021, the suit claims. This, despite Thomas "openly engaging in inappropriate conduct, and being caught alone in inappropriate situations with children." Meanwhile, it is alleged that Thomas' behavior was not reported to the Rhode Island Department of Education until months after he was first suspended and later fired by the district.
The suit also alleges that Thomas was given unsupervised access to his office upon his firing, and that he illegally removed student records.
Kenyon said he first heard a rumor about the allegations being made against Thomas last summer, but it wasn't until the fall when a reporter contacted him that he learned his name was being linked to any alleged wrongdoing. He said upon learning this, he "immediately" notified Nauset superintendent Brooke Clenchy. He also denied claims made in a report detailing an independent investigation into the program that he was uncooperative with the investigator, Matthew Oliverio.
"I have been forthright and responsive with the superintendent as well as with every investigator and law enforcement official who has contacted me," he said. "I have never failed or refused to respond to anyone, including Mr. Oliverio."
In an email, Clenchy wrote, "The Nauset Public Schools district is aware of, and is monitoring, publicly available information regarding the ongoing investigations in Rhode Island concerning Mr. Kenyon's former employer, the North Kingstown School District. We have also interviewed Mr. Kenyon relating to his former employer. Since this is a personnel matter, we are not able to share any further information as it relates to Mr. Kenyon's employment."
The plaintiffs in the suit are requesting unspecified damages as well as legal costs, The Chronicle reported.