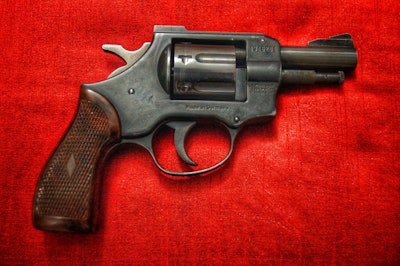 A Pensacola, Fla., woman was shot and killed Tuesday while working out at her local gym.
According to the Pensacola New Journal, Carla Elaine Williams, 48, was working out at Pensacola Fitness when she was shot several times and died of her injuries.
According to a statement from the Pensacola Police Department, Kennon Nicholas Farrow was identified as the suspect. He fled the scene and was wanted on charges of first-degree premeditated murder.
Farrow was eventually located and arrested near the intersection of Nine Mile Road and Beulah Road, according to a Pensacola Police Department News Release.
A traffic stop was made by members of the U.S. Marshal's Fugitive Task Force, Pensacola Police Department, Escambia County Sheriff's Office and the Florida Highway Patrol. No one was injured in the arrest.
Regular Pensacola Fitness visitor Car Calhoun said he had just arrived for his regular workout when he saw the police tape.
"It's just bad for the whole community," Calhoun said, adding he still plans on being a customer to the gym. "It freaks me out seeing this."