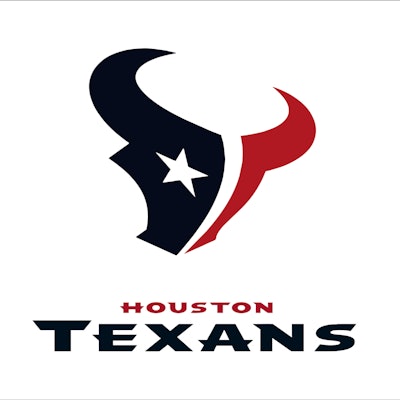 An examination by The New York Times of records, including depositions and evidence for civil lawsuits as well as interviews of some of the women accusers, showed that NFL quarterback Deshaun Watson engaged in more questionable behavior than previously known.
Two grand juries in Texas this year declined to charge Watson criminally, despite accusations by more than two dozen women that he harassed or assaulted them during massage appointments. While the NFL considers whether to discipline Watson, the former Houston Texans star has signed a five-year, $230 million fully guaranteed contract to play quarterback for the Cleveland Browns this coming season.
Now it is believed Watson met at least 66 women for massages over a 17-month period, far more than previously known, according to The Times.
The Times review, reported by Jenny Vrentas, also showed that Watson's conduct was enabled, knowingly or not, by the team he played for at the time, the Texans, which provided the venue Watson used for some of the appointments. A team representative also furnished him with a nondisclosure agreement after a woman who is now suing him threatened online to expose his behavior.
Rusty Hardin, Watson's lawyer, said his client "continues to vehemently deny" the allegations in the lawsuits. He declined to respond in detail to questions from The Times, but said in a statement, "We can say when the real facts are known this issue will appear in a different light."
The Texans did not respond to specific questions about Watson's use of team resources. They said in a statement that they first learned of the allegations against him in March 2021, have cooperated with investigators and "will continue to do so."
A spokesman for the Browns said the team had no immediate comment. An N.F.L. spokesman declined to comment, saying the Watson matter is under review.
Watson has said publicly that he hired about 40 different therapists across his five seasons in Houston, but reporting by The Times found that he booked appointments with at least 66 different women in just the 17 months from fall 2019 through spring 2021. A few of these additional women, speaking publicly for the first time, described experiences that undercut Watson's insistence that he was only seeking professional massage therapy.
One woman, who did not sue Watson or complain to the police, told The Times that he was persistent in his requests for sexual acts during their massage, including "begging" her to put her mouth on his penis.
Since the first wave of suits were filed against Watson last year, the main allegations against him have become familiar. Women complained that Watson turned massages sexual without their consent, including purposely touching them with his penis and coercing sexual acts.
As reported by The Times, among the 66 women are:
The 24 who have sued him, including two who filed suits within the last week. In the most recent suit, the woman said Watsonvmasturbated during the massage.
A woman who sued but then withdrew the complaint because of "privacy and security concerns."
Two women who filed criminal complaints against Watson but did not sue him.
At least 15 therapists who issued statements of support for Watson at the request of his lawyers and gave him massages during that period.
At least four therapists from Genuine Touch, the massage therapy group contracted with the Texans.
Five women identified by the plaintiffs' lawyers during the investigation for their civil suits.
At least 15 other women whose appointments with Watson were confirmed through interviews and records reviewed by The Times.
In early November 2020, after massage therapist Nia Smith stopped working at A New U Spa, she posted text messages from Watson along with hisvphone number and his Cash App receipts on Instagram. She included the message, "I could really expose you," adding an evexpletive.
Days later, when Watson went to work at the Texans' stadium, he found a nondisclosure agreement in his locker. He later said in a deposition that Brent Naccara, a former Secret Service agent who is the Texans' director of security, put it there after Watson told him about Smith's Instagram posts.
Watson began taking the NDA to massages that same week, giving one to a woman in Manvel, who signed it, and another to avwoman who said in her lawsuit that she ended the session after he suggested a sexual act. Watson told her she had to sign invorder for him to pay, so she did, according to her filing. Watson said in a deposition that he used this NDA only for massage appointments because he had lawyers and agents who handled his other business.
According to Vrentas of The Times, it's unclear whether the Texans knew how many massages Watson was getting or who was providing them. But their resources helped support his massage habit away from the team. Watson acknowledged in a deposition that the Texans arranged for him to have "a place" at The Houstonian, and upscale hotel and club. He used the fitness club, dined there and also set up massages in hotel rooms.
At least seven women met him at the hotel for appointments, according to interviews and records, including two who filed civil lawsuits and two who complained to police.
The Texans weren't aware of the massage appointments at the hotel "that I know of," Watson said. He also said that his access to the property was not under his name. One woman who gave Watson a massage at The Houstonian said she was told the room was registered to a member of the Texans' training staff.