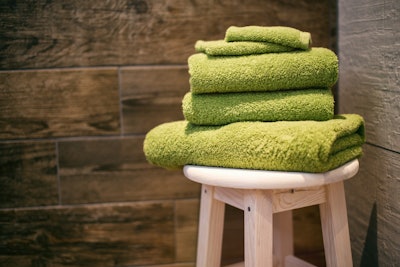 A California court has ruled that a fitness club was not liable after a member burned her arm when she allegedly tripped and fell in the locker room sauna, which was dark at the time.
The member sustained severe burns on her arms when she came in contact with the sauna's heating equipment. She sued City Sports Club, which was owned by Fitness International.
According to hcmaag.com, the woman alleged that "Fitness International was negligent in owning, maintaining, managing, and operating the premises; and second, Fitness willfully failed to guard or warn against the interior light being burned out, which was a dangerous condition of the premises."
The California Court of Appeal for the Sixth District ruled in favor of Fitness International, ruling that the company had a defense against a negligence claim in that the plaintiff had signed a membership agreement containing a waiver and release of liability. Under the agreement the person signing assumes responsibility for any accidental injuries that occur in dressing rooms, showers, and other facilities.
The court also found that Fitness International had in place an extensive maintenance protocol, which included weekly inspections to document any problems that required attention.
The appellate court also rejected the liability claim, saying that there was no evidence that, at the time of the incident, Fitness International had actual or constructive notice of a dangerous condition in the sports club, specifically that the sauna light bulb was burned out.