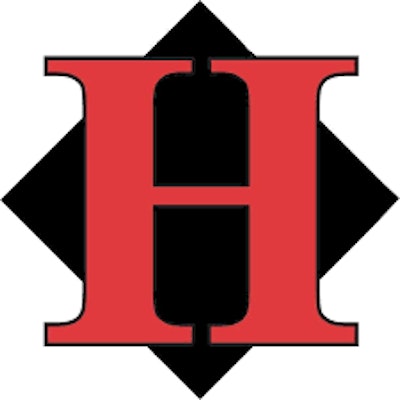 The board of Hempfield School District in Landisville, Pa., voted Tuesday to approve a policy limiting student-athlete participation to sports teams aligning with their sex at birth.
With the 6-2 vote, the policy goes into effect immediately, as reported by LancasterOnline.
Believed to be the first such policy adopted by a school board in Pennsylvania, Hempfield's new rule may attract court challenges that will determine if such a policy can withstand legal and constitutional scrutiny. However, in a statement he attributed to the full board, board president Grant Keener said Hempfield is "confident in the legality of the policy."
As reported LancasterOnline's Ashley Stalnecker, the policy had already met with scrutiny prior to its passage.
"It's a very disturbing precedent," Kristina Moon, senior attorney for the Education Law Center, said Friday. Moon signed an open letter addressed to the board from the center and posted to the center's website June 28. "This is part of a broader concern we have as well as efforts on a state legislative level to really exclude trans students from equitable participation in their public schools, which is absolutely against the law."
The Education Law Center is a nonprofit legal advocacy group that aims to "ensure access to a quality public education for all children in Pennsylvania" by keeping state and local policies "fair" while holding officials and policymakers accountable for complying with the law, according to its website.
Debate on how to include transgender athletes in sports at Hempfield began when a high school sophomore competed on the girls track team in spring 2021 after coming out as transgender and having run on the boys cross country team in fall 2020. That student still attends Hempfield High School but has not attempted to participate in athletics since spring 2021.
"I will continue to openly oppose this policy," said Jim Maurer, one of the two board members to vote against passage. "I will not accept the board's vote regarding this policy. … This policy invalidates gender identity and contradicts our mission statement that we just went through."
Maurer said the policy opens the district up to lawsuits and could potentially impact federal funding through Title IX.
"We're at risk for further lawsuits in the future which would take away dollars that should be available for our students for educational needs," Maurer said.
Ollie Wenditz, a 13-year-old transgender student who had hoped to play basketball in the Hempfield district, spoke out against the policy during public comment.
"I feel awful," Wenditz, who is a rising eighth-grader, said after the meeting. "I am genuinely so disgusted and hurt by this, and I'm not going to give up. I am going to keep fighting. I can't believe they would strip me of my rights."
Ollie's mother, Lynn Wenditz, said they have not made a decision about pursuing a complaint against the policy, which they said is discriminatory toward transgender students like Ollie, but they are considering it. American Civil Liberties Union Trans Right Organizer Naiymah Sanchez, who attended Tuesday's meeting, said the organization is against Hempfield's new athletics policy and that it would work with any students interested in filing a complaint, LancasterOnline reported.
"I'm not surprised [by the decision], but I'm very disappointed," Lynn Wenditz said.
When asked about playing basketball for Hempfield, Ollie said "I want to, but now that this happened, I don't know if I'll be able to."