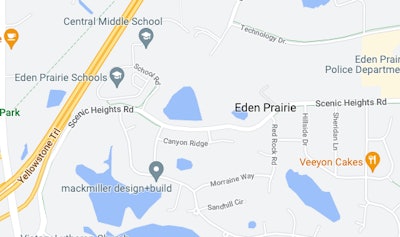 A former Minnesota high school wrestling coach who was accused of sexually assaulting two girls on his team has been acquitted.
Former Eden Prairie High School assistant wrestling coach Mustafa Shabazz, 43, was charged in two separate instances in April and September with assaulting the girls.
Shabazz was acquitted of charges filed in September by a girl who started training with him at the age of 9 in early 2018. After recovering from an injury she refused to return to wrestling.
"The girl told investigators that Shabazz would touch her genitals over her clothes while demonstrating wrestling moves," the Hennepin County Attorney's Office said in April of 2020, according to Bring Me The News. "He told her it was an accident but it kept happening over the months she was there."
A jury in Scott County this week acquitted Shabazz of the charges. He was of the April 2020 charges in June.
The allegations in both cases against Mr. Shabazz were false," Shabazz's attorney said, "part of a seemingly escalating problem in our society of parental politics in childrens' sports."
This wasn't the first time Shabazz was accused of sexual misconduct.
An internal investigation found Shabazz had had inappropriate contact with a 14-year-old girl while serving as a correctional officer at the Hennepin County Juvenile Detention Center in 2013.
At the time, Shabazz admitted to contacting the girl on Facebook and giving her his cellphone number. He also admitted to meeting her along in a motel room after she'd cut off her electronic monitoring bracelet.