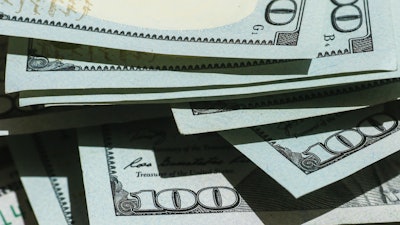 The former executive director of Evansville (Ind.) Parks and Recreation is denying allegations that he diverted more than $491,706, saying that he did his job exactly the way the city wanted him to.
Following an audit by the Indiana State Board of Accounts, the state is asking Brian Holtz to reimburse the city for the full amount, as well as pay by the $83,835 that was spent on the audit and investigation.
The state initiated a probe back in July of 2021 after Holtz quit amid an Evansville Police Department investigation looking into seven department invoices that were "out of the ordinary." That investigation led to criminal charges, but Holtz has continued to deny any wrongdoing, claiming that he performed his duties "in a manner in which he was advised to do by the Evansville Mayor's Office, the Evansville City Controller's Office, the Evansville Park's Board, the Evansville Park's Foundation Board and the Evansville City Attorney's Office."
Holtz is accused of forging signatures of members of the parks board, falsifying invoices and using city monies for unapproved projects.
The three largest financial allegations involve the unauthorized purchase of an audio/visual system and a computer networking system, and the misuse of Evansville Parks Foundation money.
According to the Courier & press, which obtained a copy of the audit, Holtz submitted and approved at least five invoices to the Parks Foundation totaling $151,740. Purchases and projects included mowing equipment, removal of concrete light poles at Wesselman Par 3 Golf Course, a new pick-up truck and a compact tractor and loader.
The audit also alleges that Holtz entered into a contract for the purchase of an A/V system for the Deaconess Aquatic Center that totaled $127,723.
"The contract was signed by Holtz without Park Board approval, without soliciting three written quotes, and without obtaining a purchase order from the city," the audit states. "In addition, invoices submitted/approved by Holtz were altered."
All charges from the audit are below:
Diversion of Funds - Capital Projects, $63,639
Diversion of Funds - Sweatshirts, $326
Unauthorized Purchase - Audio/Visual System, $127,723
Unauthorized Purchase - Trash Totes, $38,000
Unauthorized Purchase - Outdoor Furnishings, $13,004
Financial Loss on Unauthorized Purchase, $76,225
Financial Loss - Unauthorized Waiver of Park Fees, $10,829
Financial Loss - Unauthorized Reduction of Park Fees, $6,392
Financial Loss - Unauthorized Vendor Costs Incurred, $3,828
Diversion of Foundation Funds for Unauthorized City Purchases, $151,740
Holtz faces one count of fraud on a financial institution, one count of official misconduct, two counts of forgery with the intent to defraud, and eight counts of counterfeiting.
He entered a plea of not guilty at his initial hearing April 26. Stan Levco is acting as special prosecutor in the case.