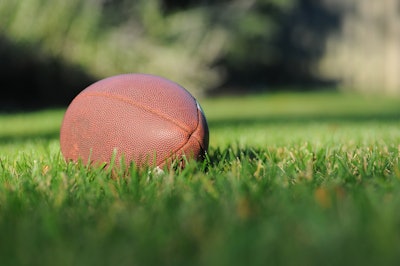 A high school football team was forced to forfeit a recent contest after one of the team's players was arrested by police on suspicion of having submitted falsified documents to play.
Montclair High School will forfeit five wins from last season as a result of the infraction, according to a letter sent by Montclair athletic director Bill Blades to the Southern Section, which was obtained by the Los Angeles Times.
Montclair football finished with a record of 9-5 last season. It forfeits victories against City of Industry Workman, Hacienda Heights Wilson, Hemet West Valley, San Gabriel, South Pasadena and Pomona.
The Montclair basketball team will also forfeit a Dec. 17 win against Rim of the World.
The identity of the player has not been released.
Montclair High School administrators learned of allegations that a 19-year-old who had already finished school was playing on the football team. After reaching out to the player's parents, the district contacted the Montclair Police Department.
"Montclair Police determined that the individual misrepresented himself in the enrollment process for the purpose of playing football, and he was arrested for submitting falsified documents to the school," wrote Chaffey Joint Union School District superintendent Mathew Holton.