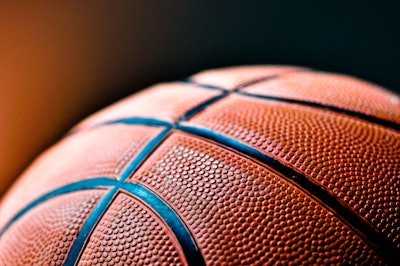 A school district in Nebraska has settled a slip-and-fall lawsuit filed by a student-athlete and her family, after the athlete was injured on the wet basketball floor.
At the Scottsbluff Public Schools Board of Education's regular meeting Monday, board president Ruth Kozal read aloud the notice of settlement of claim. Settlement of claims by government entities are required to be released to the public. The Scottsbluff Star-Herald reported that settlement documents don't admit wrongdoing or liability by either party, but there is a resolution to the claim.
The incident occurred during a basketball tournament Maddie Seiler participated in the summer of 2021 at Scottsbluff Public Schools. Seiler said there was a leak in the ceiling that caused her to slip and break her ankle.
"It was sort of a freak accident and my ankle slipped on the wet spot and then caught the dry area and it kind of just rolled and broke," she told the Star-Herald.
Madison, Shawn and Amy Seiler, alleged the district was responsible for injuries Madison suffered, and "that such injuries were a result from the negligence of Scottsbluff Public Schools on July 1, 2021," according to information released during the Scottsbluff school board Monday.
According to the settlement, the district denied any liability for the injuries and contend there was no negligence on its part nor anyone else.
The district agreed to pay Seiler $60,000 to settle the lawsuit. The lump sum settlement will be paid by NASB-ALICAP, Scottsbluff Public School's risk liability pool.
Fees and expenses that resulted from the injury equaling $29,357.38 were deducted from the settlement proceeds, which included attorney fees of $15,166.87, Scotts Bluff County Court and other court costs of $44, Holyoke, Snyder, Longoria, Reichert & Rice P.C., L.L.O. of $250, medical deductible and mileage to the Seilers of $3,222.40 and the Phia Group on behalf of the City of Gering employee benefit plan and medical lien for $10,674.11.
The Seilers agreed that within five business days of receiving payment, they will withdraw any and all claims against Scottsbluff Public Schools, the newspaper reported.