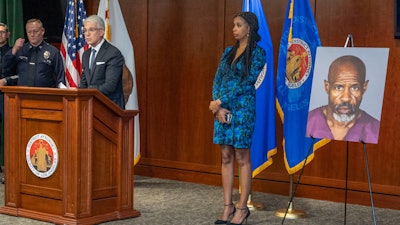 UPDATED: A previous version of this story indicated the accused is an athletic trainer. The National Athletic Trainers' Association confirmed to AB that he did not hold a certification for athletic training. This story has been corrected to reflect that.
A trainer in California has been accused of sexually assaulting multiple girls while working at two schools in the San Fernando Valley over the last five years.
The Los Angeles County District Attorney's Office announced Tuesday that 64-year-old Richard Turner has been charged with six counts each of sexual penetration by use of force and sexual battery, four counts of sexual penetration of an unconscious person and one count each of forcible rape and forcible oral copulation.
Log in to view the full article