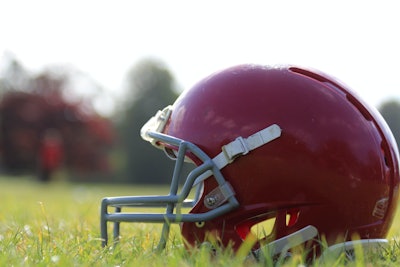 A youth football coach in Norwalk, Conn., was assaulted by a parent Sunday during an eighth-grade game.
According to The Hour, Norwalk Junior Football and Cheer League commissioner Jeff Fatone said in a message to families that the league was "shocked and disappointed" by the actions on the field.
Norwalk police are investigating the incident, which happened around 1 p.m. on Oct. 3 at the Brien McMahon High School football field.
"We are working quickly to find and hold accountable any individual responsible for criminal behavior in this incident; no further information will be released until that time," police wrote in a news release.
The coach was reportedly injured after being struck with a helmet. Fatone sad that the coach was improving and expected to recover.
Norwalk mayor Harry Rilling condemned the violence.
"Our thoughts are with the local youth football coach, who is recovering from Sunday's completely unacceptable act of violence," Rilling said in a statement to The New York Post through a spokesperson. "Coaches from the Norwalk Junior Football League graciously volunteer their time, and I am disgusted that this senseless act of violence happened in our community.