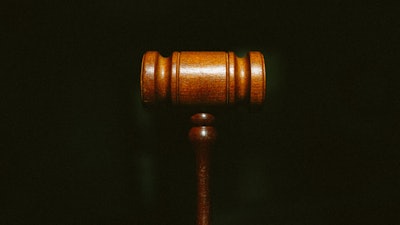 The former athletic director at the University of New Mexico who is accused of embezzling funds is asking a judge to dismiss the charges against him.
CBS affiliate KRQE-TV reported Monday that the attorneys for Paul Krebs filed a motion to ask a judge to dismiss the entire indictment due to violations of right to counsel and due process.
Krebs is accused of using thousands of taxpayer dollars on a lavish golf trip to Scotland for himself, his family and a former coach. Krebs is also accused of diverting tens of thousands of public dollars to benefit his friends and family.
Krebs and his attorneys are arguing that the state executed a warrant and seized about 3,000 emails from Krebs' personal account over a four or five year period; and about 200 of those emails were between Krebs and his attorney. The are claiming this is a violation of attorney-client privilege, since some of those emails discussed central issues in the case. Krebs' legal team says the state did not alert the court to this issue in a timely manner.
The state is arguing that investigators were told to move on from those emails and any potential evidence was never used in their case.
KRQE-TV reported that the judge did not issue a ruling Monday, saying she wants to know more about the attorney general office's procedure for handling these kinds of emails. She said she also wants to review more case law.
Krebs is charged with embezzlement and tampering with evidence. Krebs was the athletic director at UNM from 2006 until he stepped down in June 2017. In 2019, Krebs was charged with fraud, money laundering and other felonies.