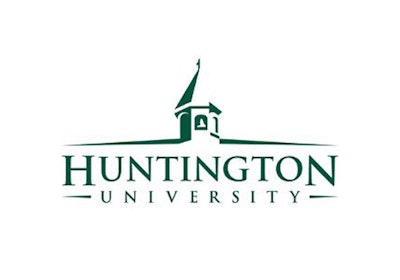 Two former Huntington University student-athletes have filed a lawsuit against the school and their track coach, alleging the university failed to protect them from a predatory coach.
Hanna Stoffel and Emma Wilson allege that former cross-country coach Nick Johnson inappropriately touched female athletes, manipulated them, sexually assaulted them and injected them with unknown substances.
According to WISHTV, the lawsuit compares Johnson to both Larry Nassar, who was convicted of rape after being the team doctor of the U.S. women's national gymnastics team, and the physician for Lance Armstrong, the cycling champion stripped of titles due to blood doping.
"The following is the Complaint of two former student-athletes at Huntington University who were victims of a coach and his supporters that gave Larry Nassaresque massages all the while acting like Lance Armstrong's Tour de France pharmacist injecting unknown substances into their bodies," the plaintiffs state in the filing. "His name is Nicholas Johnson and he should be in prison."
Johnson's wife, Lauren Johnson was also named in the lawsuit. She served as an assistant track and cross-country coach until taking over as head coach when Larry Johnson was fired after being criminally charged in 2020.
The Johnsons are returned to Huntington, their alma mater, after spending time with the Nike Oregon Track Club. The plaintiffs claim the Johnsons brought tactics they learned from Alberto Salazar who led Nike Orange. Salazar has since been found guilty of doping and was banned by the United States Anti-Doping Agency and the World Anti-Doping Administration.
"The doping program instituted at Huntington University by Nicholas and Lauren Johnson is, however, strikingly similar to the doping program exposed at the NOP," the suit claims. "Huntington University and Curtis Hines both knew or should have known about the doping program at the NOP."
Johnson allegedly used shots, pills and creams on athletes without telling them exactly what the "treatments" were.
Johnson was charged in December 2020 after being accused of child seduction, kidnapping and identity deception. That lawsuit claims the victim was a high school runner in Indiana, and he admitted to touching the victim in a "sensual manner."
Johnson later received a plea deal in the case after the child seduction and kidnapping charges were dropped. Huntington County Prosecutor Jeremy Nix said the victim became uncooperative with the investigation.
The lawsuit filed by Wilson and Stoffel is seeking compensatory and punitive damages, and a jury trial has been requested.