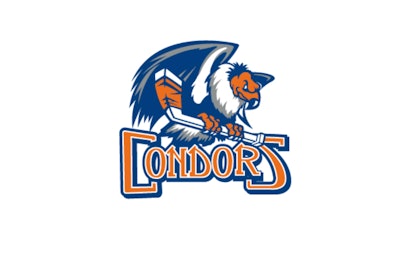 An athletic trainer for an American Hockey League team has been fired from his position after he was accused of trying to meet a minor for sex.
Chad Drown was fired by the AHL Bakersfield Condors after the team was made aware he had been charged in connection to contacting a minor to commit a sexual offense in California. Drown is facing multiple felonies including contacting a minor with the intent to commit a sex act, arranging to meet with a minor with the intent to commit a sex act and going to the arranged meeting place, according to a CVT News Edmonton report.
The Condors announced their separation from Drown on Sunday.
The Edmonton Oilers are supporting their affiliate AHL team, according to a post on social media. The Oilers said they "fully support" their farm team's decision to relieve Drown of his duties.
In a statement to CTV News Edmonton, the Kern County Sheriff's Office said Drown was arrested Sunday during a "decoy operation."
Originally from Waterloo, Ont., Drown has been an athletic trainer for the Condors, Tucson Roadrunners, Guelph Storm, the Canadian U18 World Juniors team, and other Ontario Hockey League U-16 development programs.