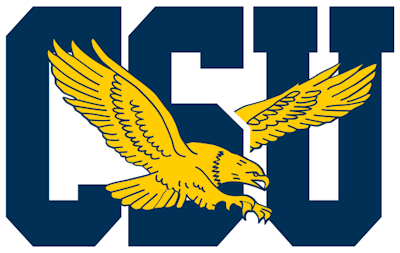 A lawsuit filed in the Circuit Court For Baltimore City (Md.) by a former Coppin State University basketball player alleges that an assistant coach at Coppin State catfished the player online into providing intimate photos and texts, then blackmailed him into videotaping a sexual encounter before publicizing the material when the player resisted further demands for sex.
As reported by BaltimoreBrew, the player, Ibn Williams, claims Lucian Brownlee, a former guard who served as director of player development and director of basketball operations at Coppin State, harassed, tormented and sexually assaulted Williams before publishing intimate material he had obtained from the student.
Juan Dixon, the former University of Maryland standout and NBA alum hired by Coppin State as head coach in 2017, is also named in the complaint, as is the university itself. Williams alleges that Dixon failed to take action when informed of Brownlee's misconduct and that university officials questioned him harshly and retaliated against him by withdrawing previously promised financial assistance.
"The way he was treated was abhorrent," said Williams' attorney, Daniel "Donny" Epstein, of the New Jersey law firm Epstein Ostrove, in a phone interview with BaltimoreBrew.
According to Edward Ericson Jr.'s reporting, Epstein said he was able to build a case despite the anonymous blackmailer purporting to be a third party. "Our strong belief is that Lucian [himself] was the catfisher," Epstein said.
Even if Brownlee was just a fellow victim of an anonymous tormentor, "the minute he became a coach, he had an obligation to report" any sexual harassment, Epstein told BaltimoreBrew.
Moreover, Dixon, having prior knowledge of issues with Brownlee according to the complaint, should never have placed him in a position of authority over players, Epstein added. "The coach should have known better than to put this person in a position of seniority," he said.
Brownlee appears to no longer be employed by Coppin State.
According to Ericson Jr., Williams says in the complaint that as a freshman he received a social media message from a woman who seemed interested in a romantic relationship. Williams "was enticed into sending images of himself to this person of a sexual nature that [he] believed were private and in the context of a developing romantic relationship," the lawsuit says.
The online contact then started blackmailing Williams, threatening to publish the photos and texts unless he provided more salacious material. The texts continued through the 2018-19 basketball season, while Williams, "in fear of losing his place in the basketball program, his tuition and room and board payments. . . continued to respond to the person messaging him in a futile attempt to appease his tormentor," Ericson Jr. reported.
In the spring of 2019 Williams learned from Brownlee, then a senior who would return the next year as a staff member, that Brownlee had also "exchanged sexual content with Plaintiff's tormentor."
The blackmailer then "ordered" the two men to have sex with each other, according to the lawsuit.
Williams refused at first. But when he returned to campus in the fall, the blackmailer demanded that Williams "record and send a video of Plaintiff and Lucien [sic] Brownlee engaging in oral sex."
According to the lawsuit, Williams complied.
"By information and belief, the blackmailer was coach Brownlee," the complaint says.
When Williams returned to campus in the fall of 2020, the blackmail and threats continued. This time Williams didn't respond, and that's when "the material used to blackmail plaintiff was published and revealed to members of the team, staff and the public," the lawsuit says.
According to the complaint, Dixon met with Williams the next day at practixe, where "Dixon admitted that Lucien [sic] Brownlee was mentally ill or otherwise emotionally imbalanced and that his history was known to the coach, [Athletic Director Derek] Carter and the school."
The school's sexual misconduct policy prohibits rape, sodomy, quid pro quo, stalking, sexual exploitation, coercion and retaliation, yet "took no action" to remedy the situation, according to the lawsuit, which further claims that Williams asked for an investigation, during which a lawyer for the university traumatized him with questions about his sexual past and orientation.
After Coppin State subsequently terminated Williams' housing and tuition assistance, he managed to complete the semester remotely, then transferred to another school to complete his degree, according to Ericson Jr.'s reporting.