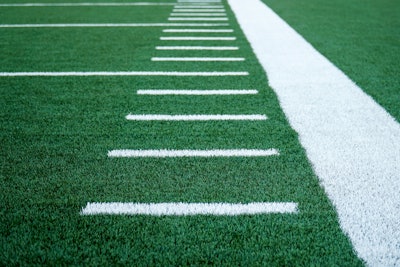 A lawyer for a suspended Michigan State football player alleges that it was a Michigan player that started the postgame brawl that ensued in the tunnel following the Oct. 29 game.
David Diamond, a California-based attorney, told MLive Tuesday that the Michigan player put his helmet on and his head down as if he was going to "charge" Michigan State players in the tunnel after the Wolverine won 29-7.
"It's our claim that he tried to throw the first punch," Diamond said. "Whether it connected or not, we're not there yet."
Diamond didn't identify the player he is representing nor the player he believes threw the first punch.
The University of Michigan hopes to have an investigation into the matter completed by the end of the week.
"Right now, I'm not going to name the (Michigan) player but we will in due time," Diamond said. "We'll release our independent investigative report."
Ultimately eight Michigan State players were suspended indefinitely for their part in the incident. Diamond said his firm's investigation is based on video evidence of the incident and reports from people who witnessed what happened in the tunnel.
"Right now we're trying to ascertain if there's any video evidence before the altercation started," he said, "which is often difficult because, as you know, people usually don't turn their cameras on until something's already started."
Michigan coach Jim Harbaugh believes criminal charges should be filed against Michigan State players, but Diamond believe the public perception is slanted to favor the Wolverines players.
"Everyone's been hearing from one side," Diamond said, "and our goal is to help law enforcement, prosecutors and the public understand that this clearly has two sides to the story."
Diamond doesn't believe criminal charges should be filed.
"This is a football game and whether it happens on the field or in the tunnel, that should be the end of it," Diamond said. "We've seen much worse on a lot of other football games with both teams participating, benches clearing, fists thrown and there's never been criminal filings. For something of this nature, which is much more minor in comparison to what anybody can Google when they search out a football fight, certainly if there was no charges in those incidents, there should be no criminal charges in this case."