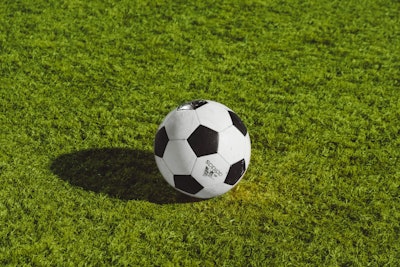 The parents of former Stanford women's soccer captain Katie Meyer, who died by suicide back in February, are now suing the university for wrongful death.
Prior to her death, Meyer facing disciplinary action for allegedly spilling coffee on a Stanford football player while riding her bike. That football player had allegedly sexually assaulted a female soccer player who was also Meyer's friend.
According to the lawsuit, Meyer's parents allege that Stanford "negligently and "recklessly'' sent her a formal written notice charging her with a "Violation of the Fundamental Standard by spilling coffee on another student.'
After receiving the notice, Meyers' parents say their daughter was left alone in her dorm room with reason to believe she would lose her scholarship.
"Stanford's after-hours disciplinary charge, and the reckless nature and manner of submission to Katie, caused Katie to suffer an acute stress reaction that impulsively led to her suicide,'' the complaint states. "Katie's suicide was completed without planning and solely in response to the shocking and deeply distressing information she received from Stanford while alone in her room without any support or resources.''
Stanford disagrees that it is responsible for Meyer's death.
"The Stanford community continues to grieve Katie's tragic death and we sympathize with her family for the unimaginable pain that Katie's passing has caused them,'' Dee Mostofi, assistant vice president of external communications, told USA TODAY Sports by email. "However, we strongly disagree with any assertion that the university is responsible for her death."
The discipline Meyer faced was severe, as her diploma was placed on hold three months prior to her scheduled graduation, and her status as a Stanford student was threatened. Meyer received the letter after 7 p.m., at which point Stanford's Counseling and Psychiatric Serves was closed.
"Katie, sitting alone in her dorm room, when it was dark outside, immediately responded to the email expressing how 'shocked and distraught' she was over being charged and threatened with removal from the university,'' the complaint reads. "Stanford failed to respond to Katie's expression of distress, instead ignored it and scheduled a meeting for 3 days later via email. Stanford employees made no effort whatsoever to check on Katie's well-being, either by a simple phone call or in-person welfare check.''
In November, Meyer told Stanford employees that she had been "scared for months that my clumsiness will ruin my chances of leaving Stanford on a good note," and she was experiencing anxiety as a result of the incident.
Mostofi said Meyer was contacted by the head of the Office of Community Standards "several days" before the she received writing notice of a possible violation of community standards.
"She gave Katie until that date to provide any further information for consideration,'' Mostofi said. "Katie provided no information and OCS informed her on the evening of February 28 that the matter would move to a hearing.''
The coffee spilling incident resulted in an injury of unspecified severity to the football player, which is what triggered the disciplinary action.
"Stanford's Office of Community Standards received a complaint regarding alleged behavior by Katie that resulted in physical injury,'' Mostofi wrote, "and as is the practice of the office, it launched a review of that allegation. After extensive factfinding and the opportunity for both sides to provide information, it was found that a high threshold was met for the matter to proceed to a hearing.''
In the university correspondence emailed to Meyer on Feb. 28, Mostofi said that Meyer was "explicitly told that this was not a determination that she did anything wrong, and OCS offered to meet with her to discuss the matter if she wished.'' Mostofi also aid that Meyer was given a number to call for immediate support.
"Shortly after receiving that email, Katie wrote OCS staff and received a reply within the hour,'' Mostofi said. "Katie asked for a meeting to discuss the matter, was offered several available times, and chose one three days later despite the availability of an earlier appointment.''
The football player, who was not named in the lawsuit, indicated throughout the process that he wished to make amends and did not want any punishment that would "impact" Meyer's life.
The lawsuit also states that Stanford failed to initiate any meaningful Title IX or OCS disciplinary process for the football player even though the school was required to dismiss him from the team under its own policies pledging zero tolerance for sexual violence.
The Stanford spokesperson said the "allegation that Stanford failed to address a claim that a football player kissed one of Katie's soccer teammates without her permission is inaccurate.
"In fact, it is the university that initially reported this claim to Stanford's Title IX office and the police. However, the Title IX office did not pursue the matter since the criteria for moving forward with an investigation were not met.
"Stanford will address any other misrepresentations or inaccuracies that are found in the filed complaint once it has received a copy.''