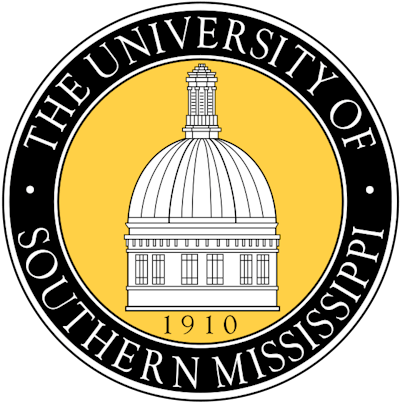 The Mississippi Department of Human Services has expanded the lawsuit it hopes will recoup millions of dollars of welfare funds lost in the state's largest-ever public fraud case.
As reported byThe Clarion-Ledgerof Jackson, Miss.,the suit now names the University of Southern Mississippi Athletic Foundation among 10 new defendants and refers directly to former Golden Eagles quarterback and pro football hall of famer Brett Favre.
The proposed new complaint by MDHS would reduce the complaint against Favre by $1.1 million, due to him voluntarily repaying certain temporary assistance for needy family (TANF) funds, but it leaves nearly five times that amount in the complaint related to Southern Miss, according to Wicker Perlis of The Clarion-Ledger.
"Additionally, claims against Brett Favre have been reduced by $1.1 million due to the repayment of those unallowable costs. This agency will continue to be receptive to offers from other parties simply to repay the TANF funds which they should not have received," MDHS Executive Director Bob Anderson said in a news release, as reported by The Clarion-Ledger, which added that the department is still seeking $5 million in funds intended for the Technical Assistance for Needy Families program that it alleges Favre knowingly and improperly funneled to Southern Miss for the construction of a new volleyball facility.
"Favre has not, however, repaid the $5m in TANF funds that he orchestrated for MCEC to pay to the [USM Athletic] Foundation to satisfy his personal guarantee to fund construction of the volleyball facility," the complaint reads.
"MDHS's proposed amended complaint, in which MDHS has dropped its original $1.1 million claim against Brett Favre, while adding new groundless allegations about him, is as frivolous as its original complaint," Favre attorney Eric Herschmann said Monday, as reported by The Clarion-Ledger. "Again, MDHS omits facts key to these new allegations—including that the Mississippi Attorney General signed off on the transfers of funds from MDHS to another state entity, the University of Southern Mississippi, all with the full knowledge and consent of the Governor and other State officials.
"That a private citizen, like non-lawyer Brett Favre, could have any liability under these circumstances is baseless. Accordingly, we will oppose, on Brett's behalf, MDHS's motion to amend the complaint to the extent it adds these new groundless allegations."
The amended complaint cites text messages in which Favre asked then-Mississippi Community Education Center head Nancy New if the media would find out where the funds for the volleyball stadium originated. New later plead guilty to misusing public funds.
"Favre knew that this was a sham designed to allow MDHS to cover Favre's commitment to fund construction of the volleyball facility. Therefore, Favre expressed to Nancy New concern that the media never discover the source of these payments on his behalf," the complaint reads, according to The Clarion-Ledger.