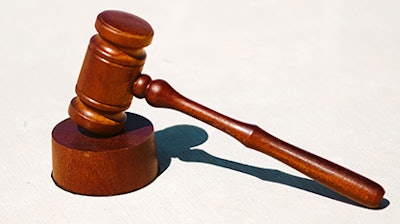 The Supreme Court of the United States has declined to take up a dispute over Michigan State's decision to end its swimming and diving teams.
The case arose over a lawsuit filed by female athletes at the school. The court rejected the case on Monday but did not comment on its reasoning.
Michigan State made the decision to end its men's and women's swimming and diving teams after the 2021 season, citing cost and the need for millions in upgrades to its swimming and diving facilities.
According to the Associated Press, Female swimmers and divers sued, alleging the decision put Michigan State in violation of the Title IX rules. A judge rejected a request to keep the team alive, saying she doubted the female swimmer would prevail in litigation. A three-judge appeals panel later ruled 2-1 that the judge should take another look at the case.
The court said judge Hala Jarbou had misinterpreted Title IX law, and upon reviewing the case, the judge told MSU it must submit its own Title IX compliance plan.
School officials have said they're discussing reinstating the swimming and diving program.