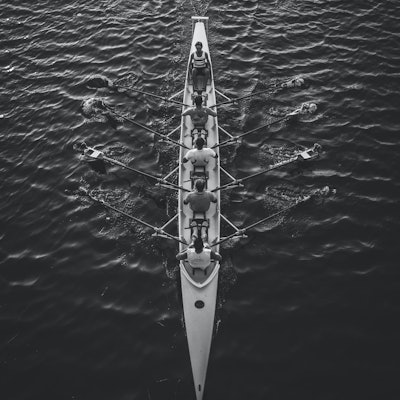 The parents of a 19-year-old Iowa State University student who drowned during his first workout with the school's club rowing team have reached a $2 million settlement of their a wrongful death lawsuit against the state.
As reported by the Ames Tribune, Derek Nanni died March 28, 2021, after the boat he and other university crew club members were practicing in capsized on the LIttle Wall Lake in Hamilton County. Three club members survived but Nanni and 20-year-old sophomore Yaakov Ben-David drowned in the frigid water.
It was the first time Nanni and Ben-David had ever been on the water. It also was the first time on the water for the team in approximately 18 months because of the COVID-19 pandemic, the Tribune reported.
Related: Fatal Accident Prompts Iowa State Club Sports Changes
Nanni's parents, Audra Zabava and Daniel Nanni, filed a wrongful death claim that the Iowa Department of Management received in August 2021. The board's members voted Dec. 12 to settle with Nanni's family for $2 million.
The lawsuit claimed Iowa State was negligent in lacking proper training and emergency communications, as well as failing to provide crew members with life jackets. The suit also claimed the crew team violated its own rules regarding unfavorable weather conditions. According to NPR station WGLT in Nanni's hometown of Normal, Ill., the Iowa Department of Natural Resources indicated that surface conditions on the lake that day were "very rough and hazardous," and the temperature was below 36 degrees with wind gusts projected to reach 25 miles per hour.
"Given the absence of any experience whatsoever on the part of Derek and Taakov, the decision to continue was clearly negligent and in violation of the club's own standards," the claim stated.
As described by the Phillip Sitter of the Tribune, "Wind-whipped waves caused the boat to turn over. But investigators later determined that hours, months and years of misjudgments, inadequate oversight and unfollowed safety procedures by team members and university administrators all contributed to the accident."
A crew club member wrote to Iowa State's Office of Recreation Services in February 2020 to say the club was not following many USRowing safety protocols and asked for more equipment, including a launch boat and life jackets, Sitter added.
"As our club stands, it wouldn't take much for someone to get seriously hurt," the email warned, as reported by the Tribune.
The Iowa attorney general negotiated the settlement with Nanni's parents, who initially filed a claim for $15 million.
Ben-David's parents have sued the state, Iowa State University, the university's sport club coordinator and the crew club's faculty adviser and coach, according to the Tribune. Their lawsuit is pending.