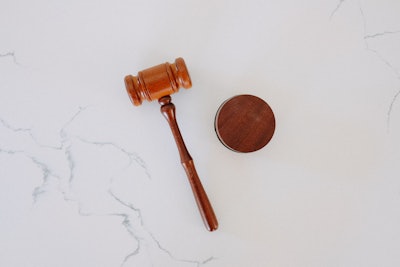 File Photo/Unsplash
A federal appeals court has upheld a previous court's decision to dismiss a lawsuit that challenged a policy allowing transgender students to compete in girls' high school sports in Connecticut.
The 2nd Circuit Court of Appeals on Friday affirmed the decision to toss the high-profile Soule v. Connecticut Association of Schools Inc. lawsuit, as reported by WFIN and Reuters.
Four cisgender female students had filed the lawsuit in 2020 against the Connecticut Interscholastic Athletic Conference policy that they claimed deprived them of wins and athletic opportunities by requiring them to compete with two transgender sprinters. The lawsuit was filed amid a push by Republican-led states to bar transgender athletes from competing on teams or sports that align with their gender identities, Reuters reported.
A federal judge in April 2021 dismissed Soule v. Connecticut Association of Schools Inc., which argued that Connecticut's high school sports authority and five school boards violated Title IX by allowing transgender students to participate on women's sports teams, WFIN reported.
Alliance Defending Freedom, which represented Selina Soule, Chelsea Mitchell, Alanna Smith, Ashley Nicoletti and their mothers argued their case at the 2nd Circuit Court of Appeals in September.
U.S. Circuit Judge Denny Chin, writing for a three-judge panel, said that far from being deprived of a "chance to be champions," the four plaintiffs all regularly competed in state track championships and on numerous occasions came in first.
The families wanted the court to pay damages, bar the CIAC from enforcing its policy that allows transgender athletes to compete and alter track records of some past events to remove the awards won by two transgender girls.
"Like the district court, we are unpersuaded, with respect to the claim for an injunction to alter the records, that Plaintiffs have established the injury in fact and redressability requirements for standing; both fail for reasons of speculation," the panel of judges wrote, as reported by WFIN.
WFIN also reported that the judges also leaned on past circuit decisions and the Supreme Court's landmark opinion in Bostock v. Clayton County, which says it is unlawful to discriminate against people based on their gender identity or sexual orientation in the workplace.
"Title IX includes language identical to that in Title VII, broadly prohibiting discrimination 'on the basis of sex,'" the judges wrote. "Thus, it cannot be said that the Policy — which prohibits discrimination based on a student's transgender status by allowing all students to participate on gender specific teams consistent with their gender identity — 'falls within the scope of Title IX's proscriptions."
ADF lawyers said they're evaluating their options to appeal the decision; if they appeal, the case could be the first in the nation to allow the Supreme Court to weigh in on transgender students' rights to play on teams that match their gender identity.