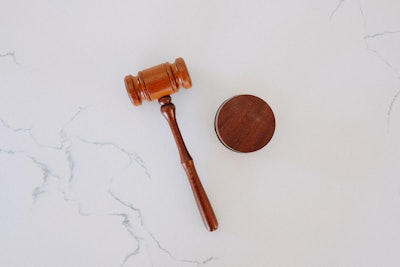 File Photo/Unsplash
The mastermind behind the college admissions scam was sentenced this week to 3.5 years in federal prison, the longest sentence given out in the case.
William "Rick" Singer was the central figure in the case — known as Operation Varsity Blues — in which wealthy parents paid huge sums to cheat on standardized tests, bribe university coaches and administrators who had influence over admissions, and then lie about it to authorities, CNN reported.
Singer pleaded guilty to racketeering conspiracy, money laundering conspiracy, conspiracy to defraud the U.S. and obstruction of justice in March 2019. He cooperated with the government's investigation in the months prior to the public announcement of the case and in the years since, according to the CNN report.
In federal court in Boston on Wednesday, federal prosecutor Stephen E. Frank outlined the extent of Singer's role in coordinating the scheme, calling it a "singular" crime in the history of the country and the most massive fraud perpetrated on the higher education system.
"He is the architect of it. He is the face of this fraud," Frank said in court.
Singer apologized in court and said his morals took a backseat to "winning and keeping score."
"I lost my ethical values and have so much regret. To be frank, I'm ashamed of myself," Singer said, as reported by CNN.
In addition to the 3.5 years of prison time, Singer was sentenced to 3 years of supervised release and forfeiture of over $10 million, Judge Rya Zobel said. He is due to report to prison Feb. 27.
Prosecutors had asked the court to sentence him to six years, while Singer's attorneys asked for probation with home detention and community service.
The sentencing represents the culmination of an extensive criminal case first made public nearly four years ago, when authorities arrested and charged more than 50 people, including coaches, test administrators, prominent CEOs and actors Felicity Huffman and Lori Loughlin.
With only a few exceptions, most of them pleaded guilty and served a few weeks or months in prison. Huffman was sentenced to 14 days and Loughlin received two months behind bars. The previous longest sentence in the case, for former Georgetown tennis coach Gordon Ernst, was for 2.5 years in prison.
Singer is one of the last people to be sentenced in the case.
U.S. Attorney Rachael Rollins said the 3.5-year sentence was "appropriate" and related her personal frustrations as a parent about what the case said about the college admissions process.
"I was never foolish to believe it was a meritocracy, but I had absolutely no idea how corrupt and infected the admissions process was until this case exposed everything," Rollins said.
Singer's defense attorney Candice Fields spoke outside the courthouse in Boston, calling Wednesday's proceedings "sobering." She said her client is "resilient."
"He will spend the rest of his life making amends," Fields said. "I think [Singer] is glad to have had an opportunity to express his apologies to those affected by the case, by his conduct. Now, he wants to put this period of his life behind him, do the time that the court has ordered and move on to have a productive remainder of his life.
The judge also acknowledged Singer's "unparalleled" cooperation with authorities, in which Singer allowed FBI agents to wiretap his phone and wore a wire to in-person meetings to implicate other conspirators. Still, Frank noted Singer had tipped off several of his clients to the investigation, for which he pleaded guilty to obstruction of justice.
Singer was the owner of the college counseling and prep business known as "The Key" and the CEO of the Key Worldwide Foundation, the charity connected to it, CNN reported.
Through those organizations, Singer carried out his scheme to get the children of wealthy parents into top universities. In a June 2018 conversation with one parent, he referred to his plan as a "side door" into college, according to court documents. His plan had two parts: Facilitate cheating on standardized tests such as the SAT and ACT, and bribe college coaches and administrators to falsely designate the children as recruited athletes, even if they didn't play that sport, easing their acceptance into universities including Yale, Georgetown and USC.