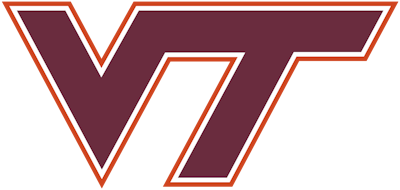 Former Virginia Tech women's soccer player Kiersten Hening, allegedly forced off the team for refusing to kneel before a game, has settled her federal lawsuit against coach Charles "Chugger" Adair, according to Hening's attorney.
As reported by the Richmond Times-Dispatch, Hening alleged that Adair removed her from the team's starting lineup and ultimately pressured her off the team because she refused to kneel with her teammates during the Atlantic Coast Conference's pregame unity statements during the 2020 season.
Hening sued Adair on March 3, 2021, alleging the coach engaged in a "campaign of abuse and retaliation" that led her to leave the program in 2020, and that Hening believed the motivation behind that was her conservative political beliefs, the Times-Dispatch reported. Hening denied that claim through his attorneys May 3, 2021, stating Hening's reduction in playing time and any criticism she received from him was based on her on-field performance.
Related: Ex-Player Sue Coach Over Kneeling Stance Retaliation
Hening's settlement includes a $100,000 payment but included no admission of wrongdoing by Adair, according to Hening's attorney.
Hening, 22, started 37 of 41 games for the Hokies during her first two seasons after walking on at Tech, though Adair stated in the response that "her starts were attributable to injuries to the regular starters."
On Monday, a group of Adair's past and present players, saying they were "appalled to see his character and integrity severely impugned," released a statement on Monday supporting the Hokies coach.
"We join together to affirm that Coach Adair's leadership has made each of us better players, teammates, and people," read a statement signed by 76 former and current Hokies women's soccer players and sent Monday to the Times-Dispatch and other outlets by former Tech goalie Alice Hamel.
"We stand by Coach Adair and Virginia Tech, and what we believe is the truth. And we look forward to the bright future of the Virginia Tech Women's Soccer Program under his guidance."
Adair, 50, joined the Tech staff as an associate head coach in 2006 before being promoted to the top job after the 2010 season. He is 148-75-24 in 12 seasons with the Hokies and has guided Tech to seven NCAA tournament appearances, including an appearance in the 2013 national semifinals.
This year's team went 10-7-2 and reached the NCAA tournament for the ninth time in Adair's tenure, losing in the first round to West Virginia.
"We are a group of current and former players of the Virginia Tech Women's Soccer Program. But we are so much more than that," reads the statement from 76 players who graduated between 2004 and 2022, as reported by the Times-Dispatch. "We are teachers, physicians, nurses, professional athletes, moms, engineers, lawyers, corporate leaders, scientists and much more. And we firmly stand with our Coach, Charles "Chugger" Adair, against what we believe are baseless allegations made against him. We have spent countless hours training, traveling and playing under his leadership and are devastated and appalled to see his character and integrity severely impugned."
In a statement released Monday evening, Virginia Tech athletic director Whit Babcock added, "Coach Adair has positively impacted so many student-athletes' lives evidenced by the statement released earlier today by more than 70 current and former players,. Virginia Tech supports and believes in Coach Adair. His integrity is highly regarded throughout the soccer landscape and his coaching abilities have brought unprecedented success to our women's soccer program. The university looks forward to Coach Adair being a part of our athletics family for many years to come."