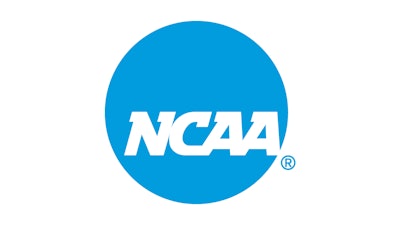 About two dozen demonstrators protested Thursday outside the NCAA convention in San Antonio to express their displeasure with the association's policy of including transgender athletes in women's sports.
The protesters threatened legal action if the NCAA doesn't change its current policies.
Former Kentucky swimmer Riley Gaines, who competed last summer against Penn's Lia Thomas in the swimming and diving championships, was among the protesters.
"Today, we intend to personally tell the NCAA to stop discriminating against female athletes by handing them a petition that we have garnered nearly 10,000 signatures on in just a couple of days," Gaines said, according to NBC News.
The NCAA has permitted transgender athletes to compete since 2010. The Transgender Student-Athlete Participation Policy was updated a year ago, taking a sport-by-sport approach that brings the NCAA in line with the U.S. and international Olympic committees.
NCAA leadership has said the question is "not if transgender athletes are included, but how."
"We want to have an environment that is fair, welcoming and inclusive for all of (the athletes)," Ivy League executive director Robin Harris said at the convention during a session this week on the topic. Harris said the transgender athletes policy is no different from other eligibility requirements.
"They are playing by the rules," NCAA director of inclusion Jean Merrill said during the session.
Christiana Kiefer of the Alliance Defending Freedom alleged that the NCAA's current policy is actually in violation of Title IX.
"So I think that could look like a federal lawsuit against the NCAA," she said. "I think that could look like a Title IX complaint. And I think it could look like even universities starting to actually push back against the NCAA and saying, 'Hey, we have a legal obligation to protect fair athletic opportunities for female athletes and if we fail to do that, you're kind of binding our hands and not allowing us to fulfill our legal obligations to the female athletes at our schools