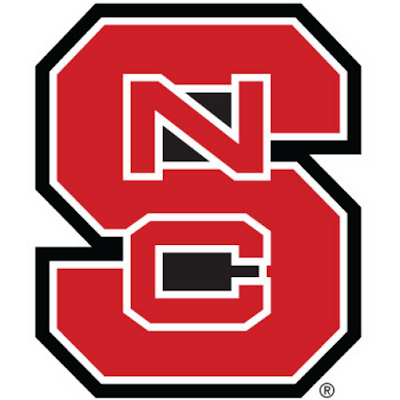 A second former North Carolina State athlete has sued the school, alleging this week that he was sexually abused by the Wolfpack's former director of sports medicine under the guise of treatment.
As reported by Aaron Beard of The Associated Press, the Title IX lawsuit filed in federal court Wednesday accuses Robert Murphy Jr. of touching the athlete on his genitals and elsewhere on two separate occasions in 2016. The plaintiff's name and sport have been withheld to protect anonymity.
The lawsuit alleges the school failed in a "duty of reasonable care" to protect the plaintiff and was "deliberately indifferent" in acting on concerns about Murphy's conduct, which allegedly targeted more than one athlete during his 10-plus years at N.C. State.
In late August, former Wolfpack soccer player Benjamin Locke sued N.C. State, accusing Murphy of touching his genitals during dozens of massages between August 2015 and May 2017. Locke said he later believed the massages lacked "legitimate" medical necessity.
That lawsuit also alleged that former head coach Kelly Findley told a senior athletics official in February 2016 that Murphy was "engaging in contact... consistent with 'grooming behavior' " but there was no follow-up action by the school.
The latest lawsuit states the second athlete came forward after learning of Locke's complaint and cites similar allegations in terms of the school's response.
Both lawsuits stated the athletes had sought professional counseling, and both plaintiffs are represented by experienced Title IX attorney Kerry Sutton. In a statement to the AP, Sutton said she has spoken with four men with "similar claims so far."
"Ben Locke and John Doe suffered silently for years and hope their stories will inspire others to come forward," Sutton said. "Locke and John Doe shine a spotlight on a dark corner in the NCSU athletics department that was presumed to be safe."
An attorney who worked with Murphy previously has said Murphy offered "appropriate medical procedures ... but nothing that was ever of a sexual nature." Murphy was placed on administrative leave in January 2022 amid a Title IX investigation tied to Locke's allegations. The investigation ultimately found "a violation would have been substantiated via the preponderance of the evidence standard" if Murphy remained employed by N.C. State, according to a letter to Locke from the school's Office for Institutional Equity and Diversity.
In a statement Wednesday shared by the AP, N.C. State declined comment on specific allegations while reviewing the lawsuit.
"Sexual misconduct of any kind is completely unacceptable and contrary to the culture and standards of the athletic department and the university," the school said, adding its commitment "to continually reviewing and improving its processes to ensure student health, safety and privacy."