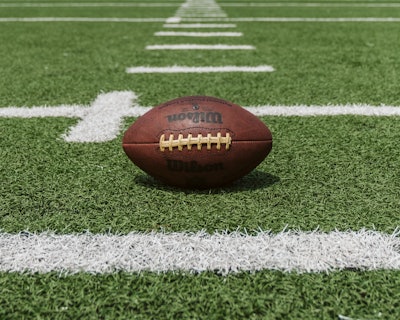 A jury in Philadelphia has found that former NFL player Chris Maragos is entitled to $43.5 million to compensate for treatment he received for a knee injury that ultimately ended his playing career.
As reported by Sports Illustrated, Maragos played his last NFL game for the Eagles in Week 6 of the 2017 season before being placed on injured reserve with what was first diagnosed as a torn posterior cruciate ligament. Age 30 at the time, he underwent reconstructive surgery, but his medical team ignored a meniscus tear, aside from the PCL injury, ahead of the 2018 season.
Maragos was released by the Eagles after that season and officially retired from football in July 2019. He said he thinks he could have continued playing in the NFL if not for his misdiagnosis.
"On Sunday, my team played in the Super Bowl, and I could only watch and wonder whether I could have been out there with them had I received proper medical care," said Maragos, now 36, as reported by SI's Eagles Today. "While I live in constant pain and will never get back on the field, I hope this decision sends a message to teams' medical staffs that players are people, not just contracts."
The jury ordered orthopedic surgeon Dr. James Bradley to pay Maragos $29.2 million and the Rothman Orthopaedics Institute to pay $14.3 million for their "medical negligence."
Maragos entered the NFL in 2010 with San Francisco. After one season with the 49ers, he spent three with the Seattle Seahawks, then five in Philadelphia. Former Eagles teammates Nick Foles, Trey Burton and Jordan Hicks provided testimony during the two-week trial, SI reported.