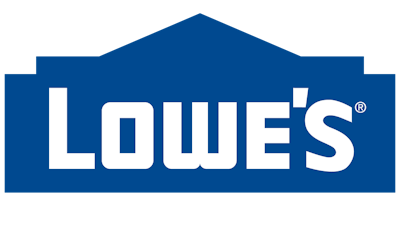 A former West Haven (Conn.) Public Schools athletic director was sentenced to probation nearly three years after it was discovered he had charged personal domestic items to a school district credit card.
According to court records, Jonathan Capone pleaded no contest to first-degree larceny on Oct. 5, 2022. As reported by Brian Zahn of the New Haven Register, such a plea means a defendant does not accept or deny responsibility for the charges but accepts legal punishment.
Capone, who faces three years probation, said this week that he made "a drastic mistake."
"I apologize to my family, who was always supportive, and to the people of West Haven for my lack of judgment," he said, as reported by the Register.
Capone was charged with using a Board of Education Lowe's account to purchase more than $14,000 in materials to renovate his home — including sliding doors, lawn equipment and swimming pool enhancements — over a period spanning January 2015 and February 2020. Capone was authorized to use the credit card only for emergency purchases for the athletic department.
Superintendent of Schools Neil Cavallaro filed a complaint with police on Feb. 24, 2020, saying his suspicions were aroused by an invoice for a patio slider screen door. Cavallaro told police Capone said it was for a Plexiglas trophy case, but a subsequent invoice for a Plexiglas trophy case omitted the sliding screen door as an expense, which led Cavallaro to investigate other accounts, the Register reported.
Other Lowe's merchandise purchased with the card that police seized, photographed or observed at Capone's residence included cabinet pulls, light-oak floor registers, a stainless steel microwave, a garbage disposal, a brushed nickel indoor ceiling fan, a television wall mount, a wooden, elongated slow-close toilet seat, wall lights, and a wall-mount hose reel and solar path lights, as well as a pre-lit Christmas tree and a pre-lit wreath and Christmas bow decorations.
According to the Register, Capone said he paid the full amount of restitution, but wouldn't provide a total dollar amount.