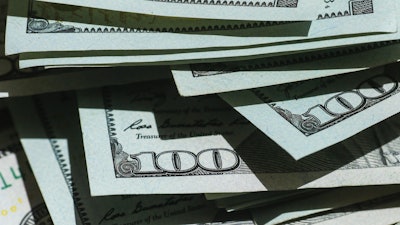 A former high school athletic director has been accused of stealing more than $60,000 from the school's booster club.
Glenn Nitta has been indicted on eight charges of theft and failure to report income from 2015 to 2021, when he retired from his post at Mililani High School in Honolulu, Hawaii. Nitta also served as baseball coach for the Trojans.
According to Hawaii News Now, the grand jury indictment contends that Nitta used booster club money to pay off credit cards, pad his bank accounts and withdrew money from the booster club's account at an ATM in Las Vegas. He allegedly lied to cover up his theft.
Mililani High School published a letter online acknowledging that the school is aware of the indictment.
The state Department of Education also released the following statement:
The Department is aware of the alleged misconduct involving a retired Mililani High School employee. The employee allegations are extremely disappointing and do not reflect the standards and values that we expect all HIDOE employees to uphold. We thank Mililani High's leadership for fully cooperating with law enforcement and prosecutors throughout this process.
Nitta turned himself in to authorities on Monday.